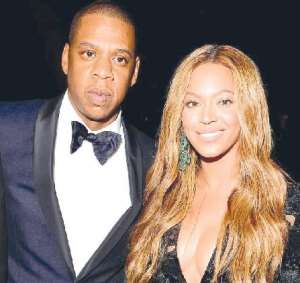 Reports early this week indicate that American superstars —Jay Z and Beyonce— will be visiting Ghana sometime this year. The visit will be part of 'Year of Return, Ghana 2019', an initiative by the government of Ghana to mark 400 years since the slave trade started.
President Akufo-Addo, in September 2018 in Washington, D.C., declared and formally launched the 'Year of Return, Ghana 2019' for Africans in the diaspora, giving fresh impetus to the quest to unite Africans on the continent with their brothers and sisters in the diaspora.
Late last year, during the festive season, a number of Hollywood personalities including actors, musicians, photographers, among others, visited Ghana as part of a festival dubbed 'Full Circle Festival', which is one of the activities of the 'Year of Return'.
The group, which was led by Boris Kodjoe, had others such as Michael Jai White, Anthony Anderson, Idris Elba and Jidena toured major parts of the country.
According to a Peacefmonline report, one Emmanuel Kojo Mensah, who is the marketing manager of Royal Senchi Hotel, where Boris Kodjoe and his friends toured, Jay Z and Beyonce are likely to be among the new set of stars who will be visiting Ghana.
"I am told that with the visit of Boris Kodjoe and the rest, people in the states are discussing the Royal Senchi Hotel because they have seen pictures videos and other images Boris and his guys took when they came to our facility.
Jay Z and Beyonce who saw and liked the pictures, I am told they are planning a visit to Ghana and for that matter the Royal Senchi Hotel. This year, the tourism ministry says it is the 'Year of Return' and we are all up for it," he reportedly indicated.
—Daily Guide