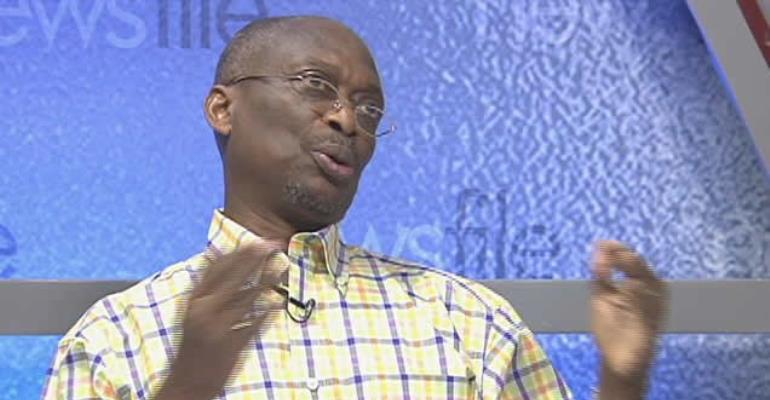 Veteran journalist Kweku Baako has announced he will be going to the Supreme Court to seek clarity on the processes used to remove the Electoral Commission Chair, Charlotte Osei, and her two deputies.
The EC officials were removed after some staff triggered Article 146 by sending a petition to the President who forwarded it to the Chief Justice, Sophia Akuffo.
Read the petition against Charlotte Osei
The Chief Justice determined that there was prima facie evidence worth investigating and set up a five-member committee which recommended the removal of the embattled officials over stated misbehaviour and incompetence.
But since the brouhaha began in July 2017, Mr. Baako has maintained the petition is "really incompetent" and did not deserve the attention of the Chief Justice.
Mr. Baako said several portions of the petition were "petty, inconsequential and flimsy" and predicted the petitioners were going to be "grossly embarrassed".
But a year after, the petitioners emerged victorious, leaving Kweku Baako uneasy with the process of removal.
He announced on Joy News' news analysis programme Saturday, Newsfile, he is going to court because his 'conscience and conviction dictate something is wrong' with the removal process.
Charlotte Osei, Amdu Sulley and Georgina Opoku Amankwah were removed after they were found to have breached the Public Procurement Act which is intended to ensure value-for-money in the supply of goods and services in the public sector.
Charlotte Osei cancelled a contract awarded by her deputy Georgina Amankwaah because she said it breached the procurement laws.
But the committee found she committed the same offence by persistently awarding contracts without recourse to the law.
Baako said the breaches determined to have been committed by Charlotte Osei were too flimsy to warrant her removal. He has described the recommendation as an "overkill".
"I find it difficult to agree with the observation that there were indeed procurement breaches…", he said after reading the testimony of the Director of Finance who was cross-examined on EC procurement.
"I find it difficult to accept that the committee's verdict is sustainable. And even if it turns out to be sustainable, I also have a problem with the prescription they have put forward".
The Committee by law had only two options – either recommend dismissal or throw out the petition.
Kweku Baako is concerned about these options and wants the Supreme Court to determine that the removal recommendation fits the breaches found to have been committed by the sacked Chairperson of the Electoral Commissioner.