The Minority leader has served notice to his Majority counterpart, Osei Kyei Mensah-Bonsu he will pay back in equal measure all the insults he hurled at him over the cash-for-seat saga.
Haruna Iddrisu has told the Majority leader he has no monopoly over insults, threatening to retaliate in "commensurate if not in excess" at the appropriate time.
Fuming while addressing an emergency news conference minutes after the Minority boycotted a sitting yesterday, the leader of the opposition lawmakers said he will not allow anyone to walk all over him in the House.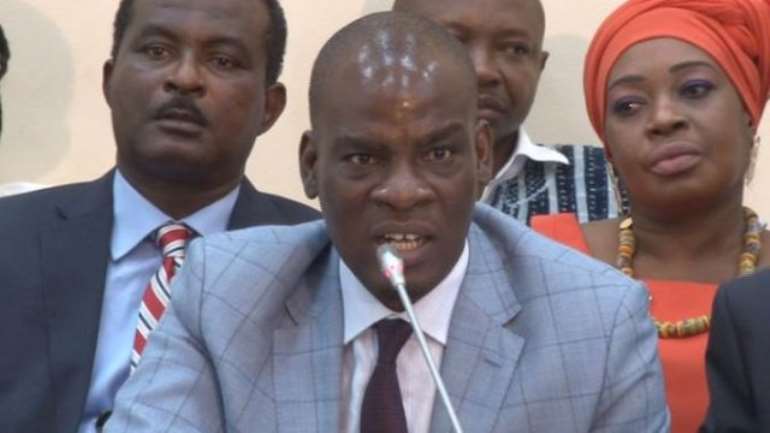 Haruna Iddrisu
Related Article: Minority slams 'partial' Speaker, says Parliament is not his property
He was reacting to comments by the Majority leader during a parliamentary sitting to consider the report of the cash-for-seat Investigative Committee.
The Minority has released a counter-report on the matter, accusing Committee Chairman Ameyaw Kyeremeh of a cover-up.
One of the two Minority members on the cash-for-seat Committee, Dr Dominic Ayine has explained their decision to walk out was a response to the refusal of the Committee Chairman to capture their observations in the final report.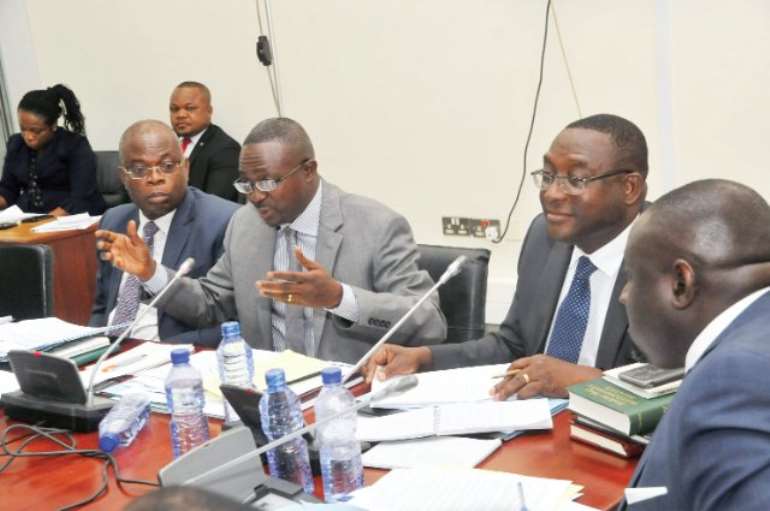 Cash-for-seat Committee
Related Article: Ayine low battery led to delayed report- Majority Leader tears NDC MP to shreds
Displeased by the posture of the Minority since the start of the probe, the Majority leader said Parliament will not listen to any "cock and bull story" from the opposition lawmakers.
But Mr Iddrisu said he will react directly to Mr Mensah Bonsu's insults in an "equal measure."
"The majority leader used uncharitable and insulting words [but] let him be served notice that he has no monopoly on insults," he said.
The Tamale South MP said the Minority will leave Ghanaians to judge its decision to dissociate itself from the cash-for-seat report.