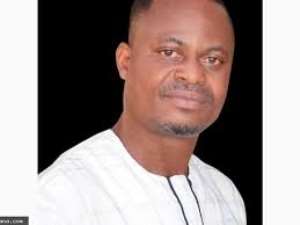 An anti-corruption crusader, Raphael Godlove Ahenu has observed that corruption is the biggest obstacle to achieving Sustainable Development Goals across the globe, especially in Africa, saying; corruption makes societies worse off and lowers the living standards of the population.
According to him, globally, a whopping $3.6 trillion, which is equivalent to more than five percent of the global GDP, is lost annually as a result of corruption.
Making references to a report by the United Nations Development Programme, Mr. Ahenu said funds lost to corruption are estimated at ten times the amount of official development assistance usually given to developing countries.
Sensitization forum
Mr. Ahenu who is the Secretary to the Sunyani Local Accountability Network, a local umbrella of Ghana Anti-Corruption Coalition made the disclosure during sensitization forum members of Kings Assembly of the Church of Pentecost at Abesim near Sunyani in Bono region.
Similar forums were also organized for students of Ideal College and Muslim Community at Adomako, a suburb of Sunyani. It formed part of activities to commemorate this year's UN International Anti-Corruption Day in Ghana
According to Mr. Ahenu, who is also the CEO of Global Media Aid, successive governments have not done enough to deal decisively with corruption and called for severer punishments for public office holders who engage in various forms of corrupt deals.
At the students Forum at Ideal College, he stressed the importance of empowering and mobilizing youth in Africa and for that matter Ghana to fight for a corruption-free Africa and Ghana.
Mr Ahenu said there is a need for the youth in Africa to take action by holding their leaders accountable and become integer leaders ourselves and asked them to be a new generation of change-makers
Anti-corruption Strategies
As part of strategies to promote the fight against corruption, the members of Ghana Anti-Corruption Coalition (GACC); comprising CDD-Ghana, CHRAJ, EOCO, GCRP, GJA, GII, IEA, PEF, and other stakeholders have devoted the first week of December (2nd to 9th) to consciously increase national awareness on corruption by sensitizing the public on the cost of corruption and mobilizing citizens to support the fight against corruption. This is in line with the United Nations International Anti-Corruption Day (IACD) celebrations marked on 9th December every year.
International Anti-Corruption Day has been observed annually, on 9th December, since the passage of the United Nations Convention Against Corruption on 31st October 2003 by the UN General Assembly to raise public awareness for anti-corruption.
Corruption, identified as a root cause of poor public service delivery and poverty, undermines democracy, subverts the rule of law and exacerbates poverty. It is therefore imperative to galvanize efforts in combating corruption in Ghana.