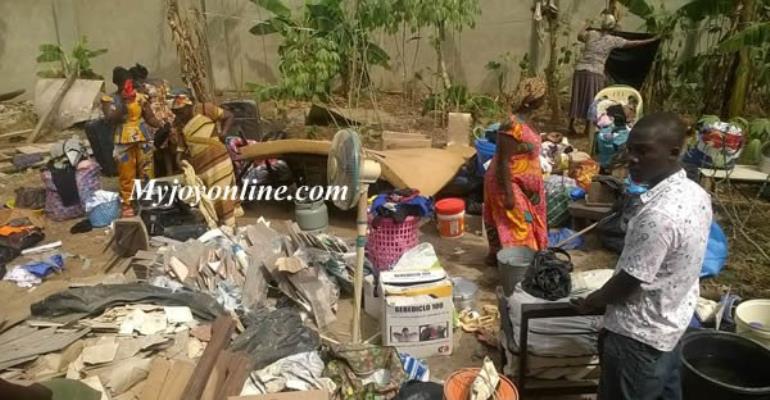 The Minerals Commission has warned it would be forced to take drastic action against homeowners who build very close to quarry sites, in a bid to prevent disasters and deaths.
The warning comes after a blast at a quarry site in Budumbram in the Central Region, left two persons injured.
Members of the Commission have been touring some quarry sites at Ablekuma in Accra and Budumburam to ascertain the extent of the problem.
Chairman of the Commission has expressed shock at the risk taken by encroachers in building close to the quarry site.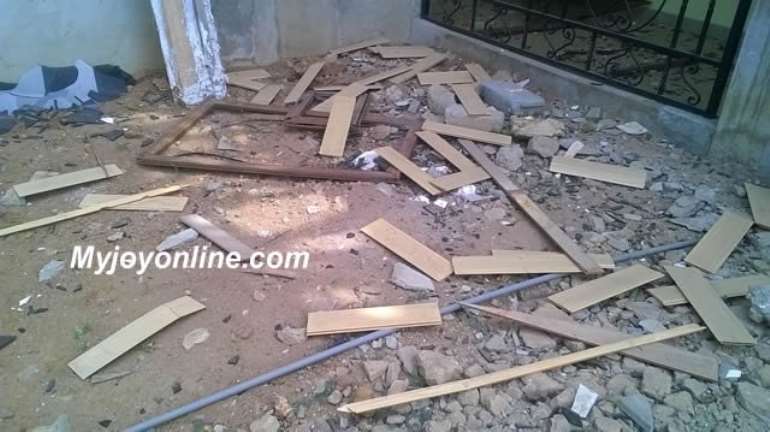 A house affected by a quarry blast
S.K. Boafo said the encroachers are polluting the water from the Weija Dam, which is being treated to serve some parts of Accra.
"Even the quarry dust that comes after a blast can affect a person's head and cause cancer," he said.
At Ablekuma, property owners have put up their structures very close to rocks which are being mined. Others are located right at the edge of already mined pits.
The mining companies say, all these structures will collapse anytime the quarry operators undertake any blast.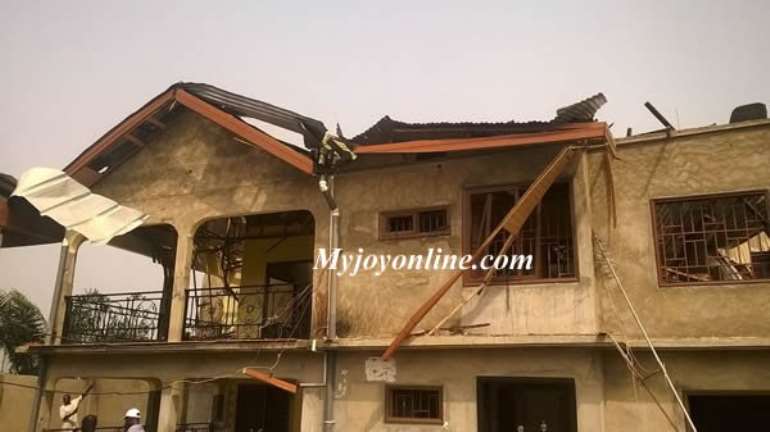 A property affected by a quarry blast
The companies say the situation is negatively affecting their business citing the dangers the encroachers will be exposed to if they go ahead with their regular operations.
The Managing Director of Regimanuel Concrete Products Quarry, at Ablekuma, Christian Brown, called for the encroachers to be relocated.
"The products we are working on go into development, and infrastructural projects are important for the country to develop. You cannot build roads, airports and harbours without these materials.
"It is making all these projects very expensive…all the materials have to be transported far outside to do any of these projects," he said.
In dealing with the issue, the Minerals Commission Chair said they are collaborating with other stakeholders to find a lasting solution.
Story by Ghana| Myjoyonline.com |Abubakar Ibrahim