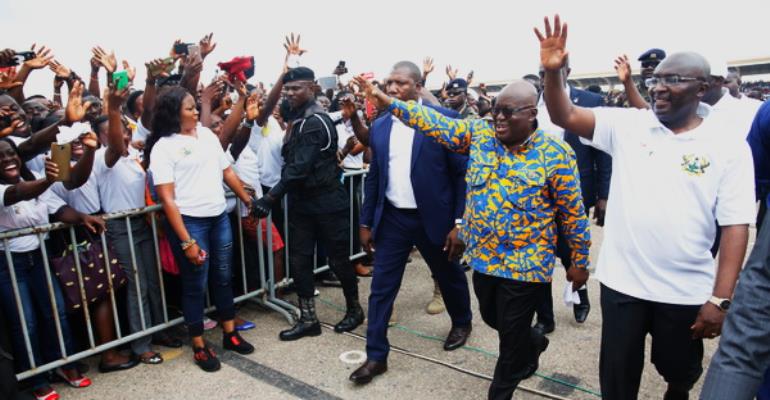 The Chief Executive Officer of the Institute of Certified Economists of Ghana Gideon Amissah has said the widely publicised Nation Builders Corps (NABCO) programme will have a negative effect on the Ghanaian economy.
He said jobs under Nabco are not sustainable and will not make the recruits productive.
"I think that from the economic perspective we need to create jobs that are sustainable, decent and productive. We don't tickle ourselves by just engaging people without it having an effect on productivity. As a nation, we have not been able to measure the level of unemployment in the economy. If we cannot measure this, we will hardly put in place the right policies.
"We may have given jobs to people in the meantime but it will have a negative effect on government expenditure. It looks like a knee jerk approach and I even have an issue with the models. Govern Ghana, Heal Ghana, nurses and medical professionals cure, they don't heal," he told Morning Starr.
On revenue measures by the government, Dr. Amissah said he is hopeful the ongoing National Identification exercise will help the efforts.
"I believe the National Identification system together with the Addressing system can help get all into the tax bracket. If the National Identification system and the Digital Addressing system are well implemented, we can get a whole lot of people into the tax bracket".
The economist also noted he expects government to announce the establishment of the fiscal council as was promised by the NPP in opposition in Thursday's budget presentation by the Finance minister Ken Ofori Attta.
"I am looking forward to the National Fiscal Council promised. I will want the Finance Minister to lay emphasis on One District : One Warehouse".
Source: Starrfmonline.com