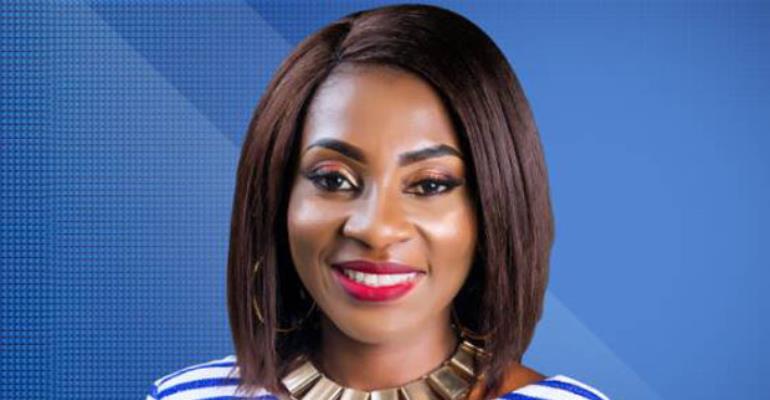 A Journalist, formerly with the DAILY GUIDE newspaper, Sarah Afful, last Sunday, retained her position as the Deputy Central Regional Secretary of the New Patriotic Party (NPP) after a massive win in an election to elect regional party executives.
She pulled 390 out of 454 votes cast to beat Mr. Murtala Mohammed who got 64 votes.
Later in an interview with newsmen, Sarah Afful expressed her gratitude to the delegates for recognizing her contribution towards the growth of the NPP in the Central Region.
According to her, she was not surprised by the number of votes she obtained because she had respect for everyone in the party.
"In politics, there is the need for everybody to recognize and respect people in the party no matter your status or position" she said.
She indicated that, it behooves everyone to recognize that, every vote counts in an election, saying, "after all we all have a single vote to cast and this is very pertinent".
Touching on her victory, she said: "I was not surprised because even though I did not have money to even pay for the transportation of delegates, my cordial relationship with them led to my massive endorsement at the polls".
She disclosed that most of her campaign activities were funded by the very delegates whose votes she solicited.
"People had money alright but they struggled to solicit the delegates' votes," she said.
Additionally, she said: "This election really demonstrates that, as politicians and those aspiring to enter politics in the near future, we are to collaborate with each other in the transformation of our communities."
Ms. Afful assured that the newly elected regional executives would work together as a team to win the remaining four constituencies being occupied by the opposition National Democratic Congress in the Central Region and increase the votes of the presidential candidate in the 2020 presidential elections.
The Gomoa Central Constituency Chairman of the NPP, Mr. Omar Appiah for his part, lauded Miss Sarah Afful for her commitment and dedication to the cause of the party in the region.
"She is one person I admire as a young politician and has taken her as my role model. Madam Sarah Afful is respectful, approachable and above all very humble," he said.
In all, 26 candidates vied for the nine regional executive positions ranging from Regional Chairman to Regional NASARA Coordinator.
Constituency executives, Member of Parliament and Council of Elders drawn from the 23 constituencies cast their votes in the keenly contested election which was supervised by personnel from the Electoral Commission