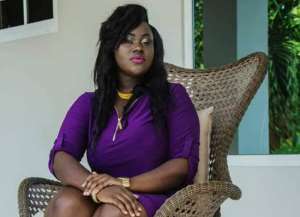 Obenewah Bempong Krofa, popularly known in the gospel music scene as OBK, is set to release an album titled 'Salvation' early next year.
The eight-track album, which comprises both worship and praises, seeks to inspire, motivate and bless gospel lovers all over the world.
According to OBK, the album is more of evangelism and it carries a strong message of love and giving hope to the hopeless, adding, "It comprises different messages on salvation, God's grace, thanksgiving and healing".
She said some of the songs on the album are 'Alpha & Omega', 'Bread of Life', 'Come Back To Jesus' and others.
The gospel artiste also revealed that she will release two singles in December, which will be used to climax the festive occasion.
She will host a major gospel musical concert which will feature some selected gospel artistes in February next year to officially outdoor the album.
OBK has ministered in a number of churches and her songs have been a blessing to many.