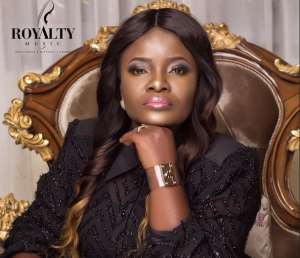 One of Ghana's most successful Gospel musicians, Mercy Twum-Ampofo, known in the showbiz circles as Ohemaa Mercy for the first time takes her annual Tehillah Experience outside Ghana.
As part of the five years anniversary for the powerful gospel encounter, the minstrel has planned an European and American tour to take Tehillah closer to Ghanaians in the diaspora who have missed it all these years.
The 'Aseda' hitmaker in her quest to give Christians and fans outside Ghana the very best of the encounter has announced that she will embark on the journey with her team which includes instrumentalists, backing vocalists, and other management members.
Ohemaa Mercy believes leaving the country with her able team will give her fans in abroad the same version of the super-powerful Tehillah Experience she has been organising in Ghana these past years.
Together with the team, the minister of the gospel will be in America, Italy, Germany, and other countries to organise Tehillah Experience for the next two months.
First show for Tehillah Experience Europe and America tour after the August 12 event in Ghana happens on August 25 at Brescia in Italy.
In America, Ohemaa Mercy will perform at Virginia, Maryland, North Carolina, New York, Atlanta, Ohio, Chicago, America, California and other states.
Joe Mettle and other renowned gospel musicians will join the multiple award-winning gospel artists for the Tehillah Experience tour in Europe and America. She adds that Tehillah Experience in Europe and America is free.