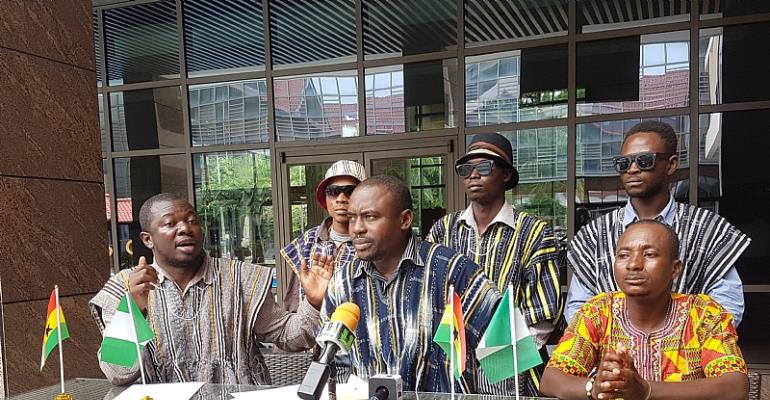 The Ministry of Trade and Industry has been urged by the Start In Ghana Investment to pay attention to Article 3 of the ECOWAS treaty on trade which promotes trade, cooperation, integration and unionisation in efforts to move foreign traders especially Nigerians from the Ghanaian retail market.
The Chief Executive Officer of Start In Ghana Investment, Mr. Yahaya Alhassan, has stated at a press briefing in Accra in reaction to a notice from the ministry of trade and industry ordering foreigners to move out of Ghanaian retail market.
According to him, the notice should have been made to strengthen Ghana – Nigeria trade relations using ECOWAS trade protocols.
He added that Ghana and Nigeria had been friends which dates back to independence days and any action that will lead to the removal of Nigerians from Ghana market, will be a development which could result in full-blown trade war and violence.
Mr. Alhassan further added that Nigerians who live in Ghana have contributed immensely towards the development of Ghana and the same to Nigeria by Ghanaians in Nigeria.
Mr. Alhassan further appealed to the ministry to reconsider the relationship between the two countries in the spirit of ECOWAS to rescind the decision to stop Nigerians from trading in Ghana.
He, therefore, called on the Nigerian High Commissioner to Ghana to intervene to avoid retaliation back in Nigeria while urging all business community to be calm and continue with their trading activities.