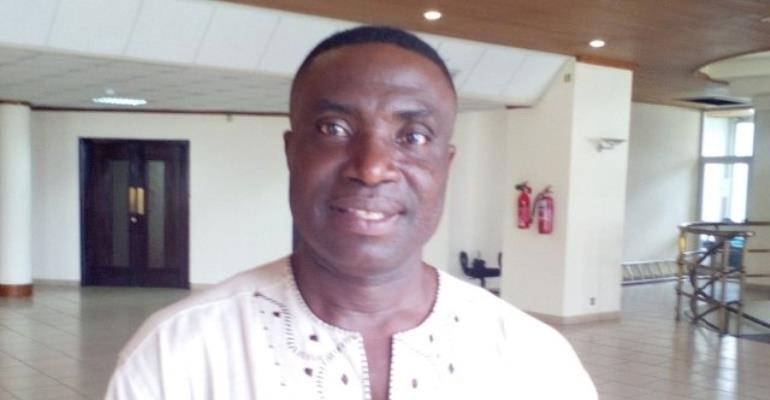 The Youth and Sports Committee of Parliament is pushing for a swift action and stiffer punishment for all those found culpable in the latest work of ace investigative journalist Anas Aremeyaw Anas.
Chairman of the Committee, Alex Kofi Agyekum, told Joy News the Number 12 documentary provides the country with a good opportunity to demonstrate to the world its commitment to uprooting corruption in football and in politics.
"In recent times the country's image has been dented; from the Brazil 2014 World Cup issues to date, so the Kwesi Nyantakyi issue will be a yardstick for which the international community will use to measure Ghana in dealing with corruption.
"When such cases happen and you are able to demonstrate and establish a prima facie case as well as the political will and measures to deal with it and punish the culprit, you will be taken seriously," he added.
Mr Kofi Agyekum's comments follow the invitation to Ghana Football Association (GFA) President, Kwesi Nyantakyi.
He is accused of using the names of the President Nana Akufo-Addo and Vice President, Dr Bawumia to solicit monies from prospective investors.
In an undercover investigation whose content is yet to be made public, Mr Nyantakyi is alleged to have demanded monies from these investors [undercover journalists] to be given to the two most powerful men to soften the ground for a potential business transaction.
He is currently assisting the police in their investigations.
According to Mr Kofi Agyekum, although the news has gained traction there has been similar scandals which did not see any conclusive action. He wants the response to this scandal to save the sinking image of Ghana football.
"The final analysis is our ability to get to the bottom of the issue and punish all those involved and take remedial measures to nip such practices," he said.
He said if nothing is done about it, it will be just another allegation which will end soon and the country will still be subject of ridicule at major international tournaments.
Mr Kofi Agyekum said he is yet to watch the video and he is hopeful the outcome of the video will expose a lot of challenges in the sector that needs to be addressed.
Story by Ghana| Myjoyonline.com |Abubakar Ibrahim |abubakar.ibrahim@myjoyonline.com