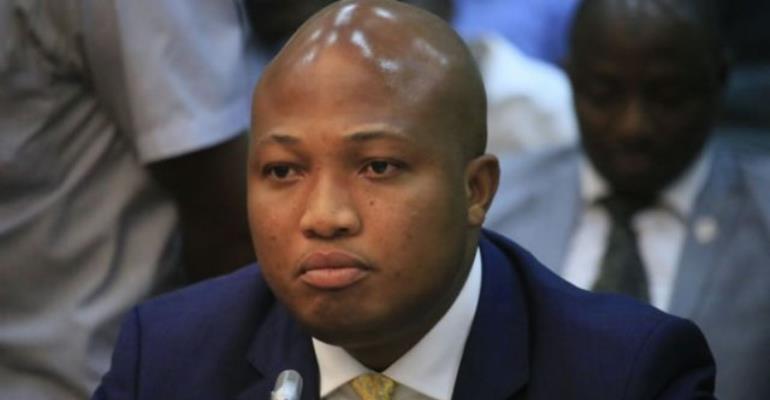 Parliament is proposing a ten year period during which a passport in Ghana can be deemed to be valid.
After the ten year period the passport will be deemed to have expired and must be renewed.
This proposal is one of many others, Parliament's Committee on Foreign Affairs suggested to the Director of Passports Alexander Ntrakwa, when he appeared before them.
Ranking Member of the Committee Samuel Okudzeto Ablakwa told Joy News the five year expiry period for Ghana's passports is too short a time, especially given the challenges that applicants go through before getting a new passport or to renew an old one.
Ghanaian passports are issued exclusively by the Ministry of Foreign Affairs and Regional Integration to Ghanaians granted citizenship in accordance with the Ghanaian nationality law. There are three types of passports- regular, service and diplomatic.
A passport issued will be valid for a period of five years and must be renewed after the period of expiration.
Speaking to Joy News on the state of the Passport Office, Samuel Okudzeto Ablakwa said the Committee on Foreign Affairs was not impressed with the reason given by the Director of Passport as to why passports must be valid for only five years.
He suspects the office wants to increase its internally generated funds and the only ingenious way it could do so was to make the passports renewable in a period of five years.
The current fee for a new Ghanaian biometric passport booklet is " GH₵ 100.00″ for express service delivery and " GH₵ 50.00″ for regular service delivery. However the process is fraught with a lot of corruption with middle men collecting as high as GH₵ 1,000 from applicants before they could provide the passports.
According to Okudzeto Ablakwa in 2016 alone as many as 222,000 passports were issued to Ghanaians across the country but under very torrid conditions.
He said they have proposed to the office to relocate because the conditions under which Ghanaians are treated before they are provided with passports is disheartening.
"There is no better sitting arrangement," he said and hoped the office will be given a new place to operate.
He said the Committee is also pushing strongly for regional offices to be opened in order to reduce the pressure on the Accra office.
Okudzeto Ablakwa said the Director of Passport, Alexander Ntrakwa has accepted the proposals and has promised to work towards achieving them.
Story by Ghana|Myjoyonline.com|Nathan Gadugah