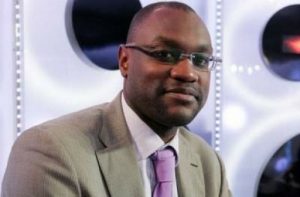 Former African Footballer of the Year and ex-Cameroon International, Patrick Mboma, has warned Ghana not to underrate Cameroon ahead of their semi-final encounter on Thursday, February 2.
The 2000 African Footballer of the Year says Ghana are firm favourites to progress to the final of the tournament due to their vast experience and quality of players, but he was quick to add that the Cameroonians could pose a big problem to the Stars.
Speaking to Finder Sports, Mboma said, "I am happy to see that this Cameroon team has a lot of cohesion, a good amount of confidence and, above all, a good mentality at this competition. I am also happy to see Cameroon in the semi-finals and, even though I won't say that it was totally unexpected, it is a good surprise for a team with [the] general lack of experience at this level. Ghana are favourites but Cameroon have a chance.
The Cameroonians were not among the pre-tournament favourites but their exploits have been impressive and their quarter-final victory over Senegal means they are now candidates for the title.
The Black Stars and Cameroon game on Thursday in Franceville will be a repeat of the 2008 AFCON semi-final where Cameroon beat Ghana 1-0 in Accra to reach their last AFCON final.
Both Ghana and Cameroon have won four AFCON title apiece and are both hoping to add to their medal haul.
However, Ghana, who were losing finalists in 2010 and 2015 are more desperate to win another AFCON.
The last time Ghana won the Cup of Nations trophy was in 1982. Cameroon last won it in 2002 with Patrick Mboma spearheading their frontline.