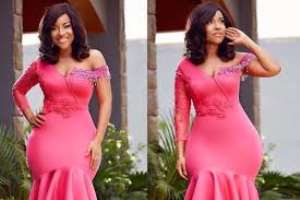 Top Ghanaian actress Joselyn Dumas cannot take it cool again with the organisers of the annual 3music Awards.
The actress who hosted the maiden edition of the award with rapper D-Black has disgraced the organisers in public by requesting for her money on twitter. The mother of one on Wednesday afternoon took to the microblogging platform to call-out the organisers of the event requesting for the cash they promised to give her when she accepted to host the show.
According to Joselyn, the organisers of the awards have shown an unprofessional working relationship and that is very bad for the growing Ghanaian entertainment industry. She angrily tweeted that "Dear @3musicAwards when you hire the service of a talent and you agree on a payment, you honor your end of the bargain as I honored mine…. no one works for free. we can't even support our own.. yet we sit back and are quick to point fingers and judge especially female entertainers in Ghana. When you work you are expected to be paid!! This cycle of using talent and not paying must stop @3musicAwards "
3Music Awards happened in March 2018 at the Fantasy Dome and was hosted by Joselyn Dumas and D-Black of Black Avenue Musizk.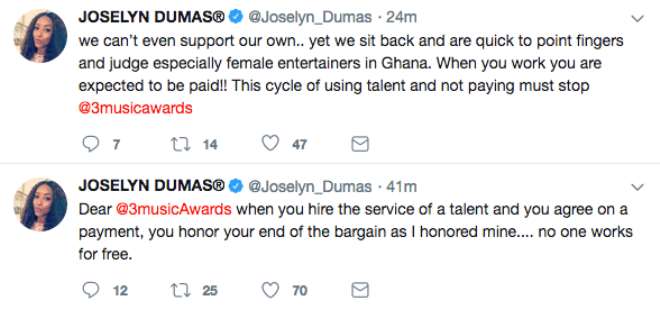 Joyclin Screenshot