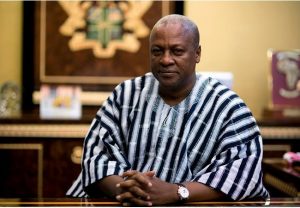 President Mahama has broken his silence on the outcome of the elections hours after the opposition NPP declared themselves winners of the 2016 general election.
The President has remained silent even as leading media houses such as Multimedia group has projected victory for opposition, NPP, confirming their claim of an emphatic victory.
The opposition has held a press conference, to declare their candidate Nana Addo Danquah Akufo Addo, winner of the general election and President-elect.
In a tweet via his twitter handle, the president encouraged everyone to keep calm and await the official declaration by the Electoral Commission, the constitutionally mandated body. He reiterated his committed to accepted any outcome from this years election.
Let's allow EC to carry out its constitutional mandate. We'll make Ghana proud no matter outcome.