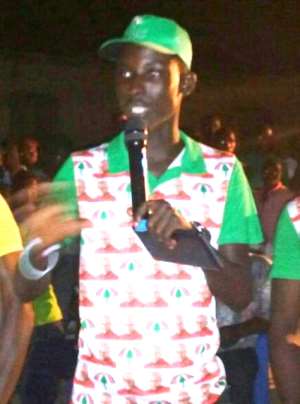 NDC Activist and Aspiring Deputy Communication Officer in the Assin North Constituency, Mr Richmond Eduku has labelled Mr Daniel Osei as an Ungrateful being, who will continue to suffer in the Poverty of Endless Discontentment.
He bemoaned how the Former District Chief Executive of Asante Akyem North and Former Consul General to Dubai would persistently attack Former President Mahama who made him Relevant in the Country.
Mr Daniel Osei, Ghana as Former Consul General to Dubai has in recent times descended heavily on Former President John Mahama after NDC's defeat in the 2016 General elections.
He has in several of his publications, described the Former President as "lame and undisciplined" and blamed him for the party's defeat in the 2016 elections.
He has also stated that Former President John Mahama is "Useless" to the NDC now and will cause the party's defeat when presented as Presidential Candidate for the 2020 polls.
But reacting to these in a Facebook post, Mr Richmond Eduku wondered why a "Previleged Defeatist like Daniel Osei would be too bitter, frustrated and dissatisfied after all that Former President John Mahama did for him".
He stressed that the Former President made Daniel Osei Relevant by appointing him as a District Chief Executive for Asante Akyem North and subsequently as a Consul General to Dubai.
He further indicated that Mr Daniel Osei cannot be coaching the NDC on how to win elections when he woefully lost in his bid to be the party's parliamentary candidate for Asante Akyem Constituency in 2015.
The NDC Communicator ended by professing that Mr Daniel Osei will "suffer in the Poverty of Endless Discontentment."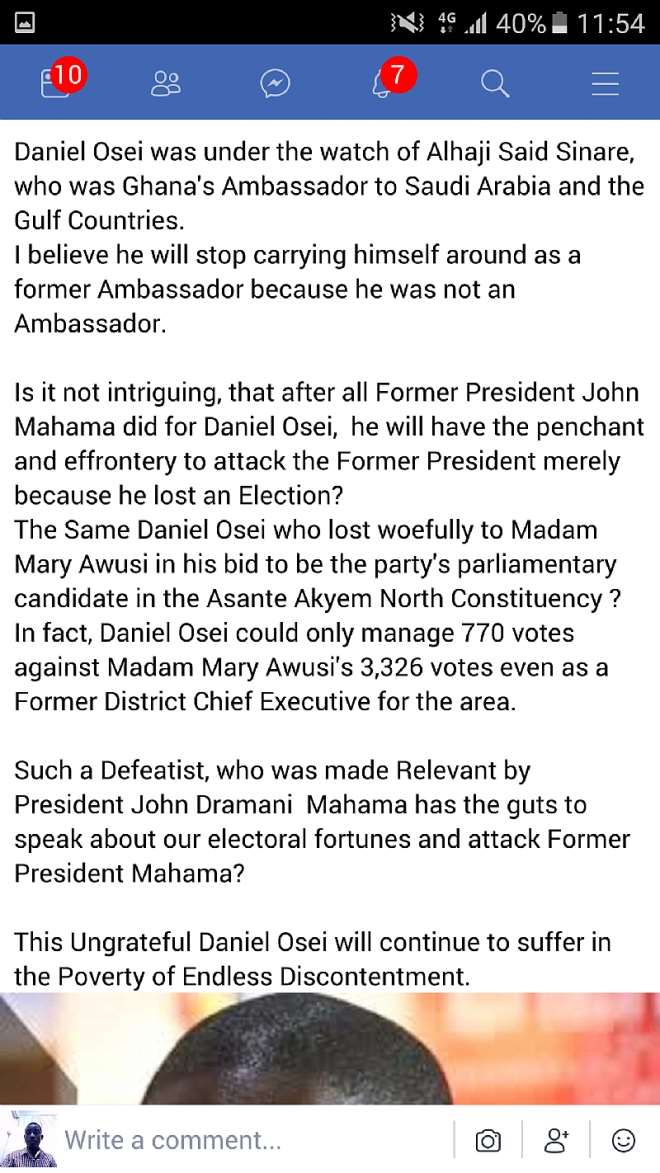 Screenshot 20180524-115431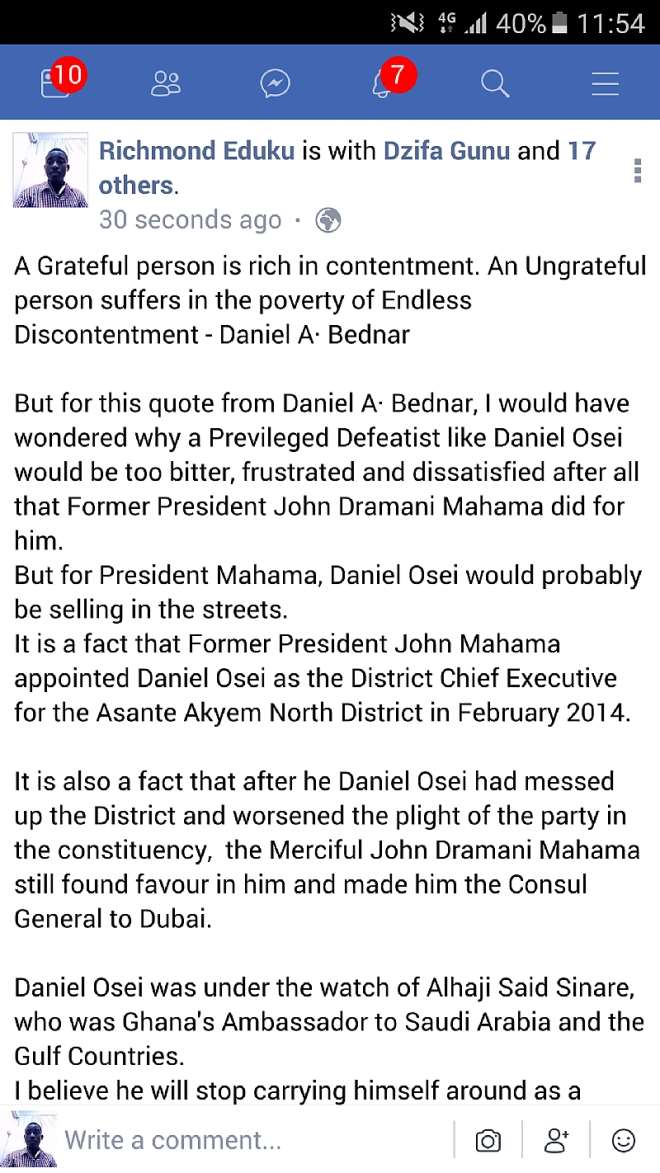 Screenshot 20180524-115421