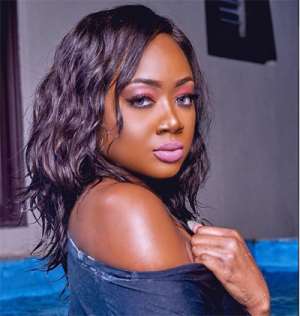 Highly Spiritual signee Rashelle Blue has kicked off her musical journey in Ghana with the release of her latest single, 'My Thing'.
Produced by Samsney and mastered by Kaywa, 'My Thing' is a melodious Afro-pop single which sees Rashelle at her absolute best and gives Ghanaians a taste of exactly what she is capable of.
In 'My Thing', Rashelle Blue sings about women empowerment and urges all women to stand up for themselves and not get put down by detractions from others.
She takes listeners through a journey of her prowess as she thanks God for His blessings which make her laugh in the face of haters and those envying her.
Born Rachel Arhin, Rashelle Blue's 'My Thing' is an irresistibly groovy single which is rich with her signature melodious voice and serves as a perfect challenge to women everywhere, urging them to stand up and fight for everything they believe in. The single is sure to get listening grooving to the beat at the very first listen.
Rashelle Blue said the release of 'My Thing' is part of a strategic roll-out by her management team, and it is meant to make her a household name on the Ghanaian music scene.
Originally based in London, Rashelle is back in Ghana; aiming at establishing her brand and gracing all the major stages in the country.
"My Thing is centred on encouraging every woman, whether in the industry or not, to believe that they are the best out there in their own eyes and to mute out all the hatred and envy that may come towards them. Rather than letting negativity affect them, they should use a hater's energy as a mechanism to laugh it off and not to take it seriously," she explained.
Rashelle Blue is a singer/songwriter, commercial model, multi-genre artiste, performer and an aspiring actress.
The UK Afro-pop sweetheart, who has gained a share of musical experience internationally, is a rising star in the music scene.
Born in Hamburg, Germany, to Ghanaian parents and having lived in London and New York City and Accra, Rashelle has worked on her artistic talent in all these cities.
Her music reflects her RnB/pop background and her African roots, which gives it an authentic Afro-pop vibe.