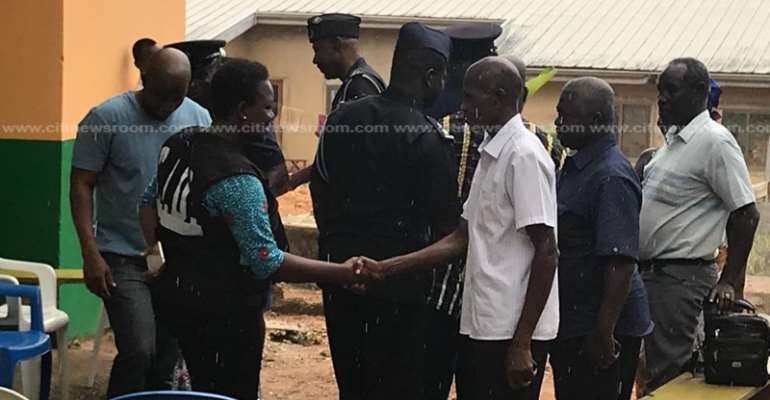 Some officers from the Western Regional Police Command have met with the families of the three girls kidnapped in Takoradi to serve them with notice for DNA samples.
This meeting comes a day after Police investigating the disappearance of the girls found human parts in the sewage system behind the home of one suspects in the case.
The three girls are Priscilla Blessing Bentum, Ruth Love Quayson and Priscilla Kuranchie.
The meetings were to formally inform the families of the operation that led to the retrieval of some remains from a septic tank behind the house of the lead suspect, Sam Udoetuk Wills, at Kansaworodo on Friday Night.
"We are here to visit the family on the directive of the IGP since the Police Department wanted to manage the information from the operation properly hence we didn't inform the families. Our plan was to properly inform the families when we are sure of the outcome of the operation but the media put the information out there," the Western Regional Police Commander, DCOP Redeemer Vincent Dedjoe said at the home of Priscilla Kuranchie.
He also requested that the families be on the standby for DNA samples to be taken for testing.
"The police retrieved human parts from the septic tank after the water was pumped out and will definitely get back to the families with the outcome. However, we shall soon invite you to Accra for your samples for the DNA."
The police in an earlier statement said the human parts retrieved from the septic tank will be sent to the forensic science laboratory for further analysis.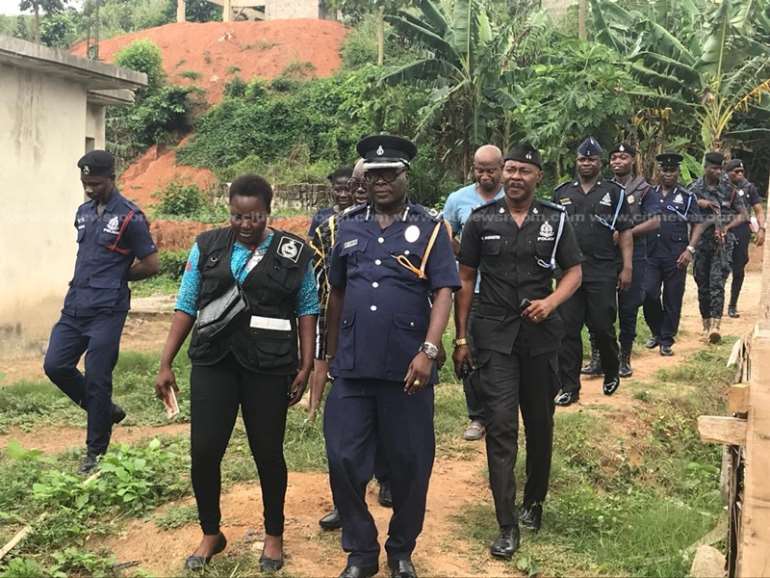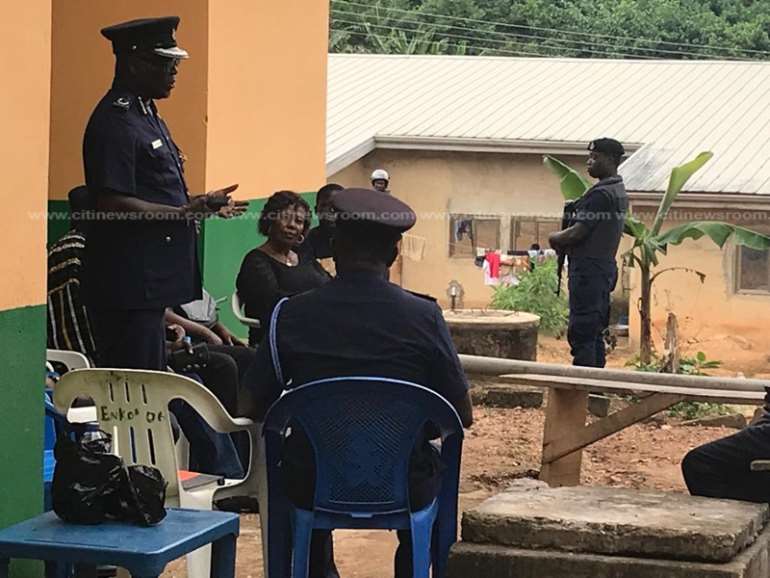 In brief comments to Citi News before the meeting, Alex Kuranchie, Priscilla's father said he was quite surprised by the Friday development.
"I wasn't expecting to hear that information so it came to me as a surprise," he remarked.
DCOP Redeemer Dedjo was accompanied by the Regional Police Staff Officer, the Regional Crime Officer, the Takoradi Central Police station and about 20 other Police Officers.
The father of Priscilla Mantebea Koranchie, Alexander Kuranchie, after the visit told Citi News though they are ready to cooperate with the Police but was sure the remains wouldn't be that of their children.
—citinewsroom