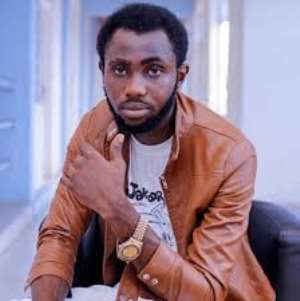 Skye Brain, born Richard Adukpo has released a new single titled "The Soul Grind." The singer describes the song as a true life story which he hopes will inspire his fans.
Speaking on his inspiration for the new song, Skye Brain said: "there comes a time when the world gets quiet and the only thing left is your own heart so you better learn the sound of it, otherwise you'll never understand what it is saying,"
"The Soul Grind" is produced by Nektunez, a sound engineer, singer, and composer who the artiste described as someone who has taken the centre stage for a while now.
Skye is a graduate of Kpando Technical Institute and Holy Spirit Catholic.
Coincidentally the release date of his song is the same day as his birthday which is today 21st January, 2019.
We wish him a happy birthday and also congratulate him on the release of his new song. What a way to start the year!