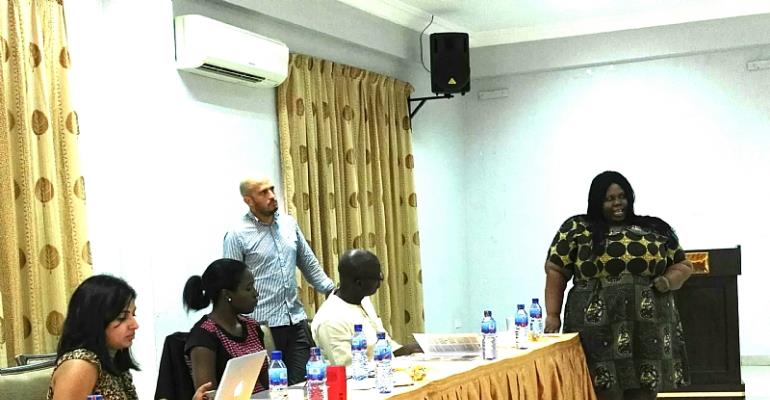 Accra, Ghana, October 5th 2018: The Uniterra International Seminar, a global international event, will be taking place in Accra, Ghana from October 14th – October 27th 2018.
The seminar, which will bring together twelve Ghanaian entrepreneurs and eight Canadian entrepreneurs, will be taking place in Ghana for the fourth time in its' seventy year history.
The seminar will be focused on providing a cross-cultural learning experience for female entrepreneurs, focusing on various elements of entrepreneurship.
The modules of the seminar, which range from discussions on legal certifications to branding and marketing, among others have been codesigned with Uniterra's partner, MBC Africa.
"Women are often marginalized as entrepreneurs, globally, so I think it is an excellent opportunity to shine some light on some amazing female entrepreneurs. We aim to work on empowering women economically, and we see a great value in providing a platform for discussions and best practices, with a cross-cultural twist. The International Seminar is not only a platform for discussions, but it is also a strategically designed program, geared at assisting women in understanding the importance of collaborative efforts in entrepreneurship." Said Clara Nyarkoah Anim, Uniterra Country Coordinator.
The opening ceremony will be taking place at Fiesta Royale in Accra on October 16th 2018, and will host a wide range of public figures including representation from the ministries of Gender, Children and Social Protection as well as Business Development. Also, the Canadian High Commission to Ghana will be represented. Limited seats are open to the public, but may be accessed for free on Eventbrite.com.
The Uniterra Program is funded by Global Affairs Canada, the Canadian Government
About Uniterra
Uniterra is a leading Canadian international volunteer cooperation and development program that is jointly operated by WUSC (World University Service of Canada) and CECI (Centre for International Studies Canada). The purpose of the Uniterra program is to improve the socio-economic conditions of the world's women and youth populations through better access to employment and income generation opportunities by stimulating growth and facilitating access to the benefits of growing and diversified markets.
Each year 600 volunteers contribute their time and experience by volunteering in 14 countries with over 200 partners in Africa, Asia and the Americas to exchange their expertise and knowledge to create a positive lasting change with the goal of developing a more equitable world.
Uniterra has been operational in Ghana for the last 14 years, in line with the inclusive market systems approach Uniterra Ghana stimulates employment and income diversification for both youth and women in the residential construction and guinea fowl sectors in the Greater Accra and Northern region, respectively.
In Ghana, Uniterra partners with over 25 organizations to support them through capacity building, researching best practices and networking with key stakeholders. By 2020, Uniterra Ghana expects to have directly trained 6,000 staff, management and members of partner organizations (60% women) who will in turn benefit 80,000 people (60% women & 50% youth) across Ghana.