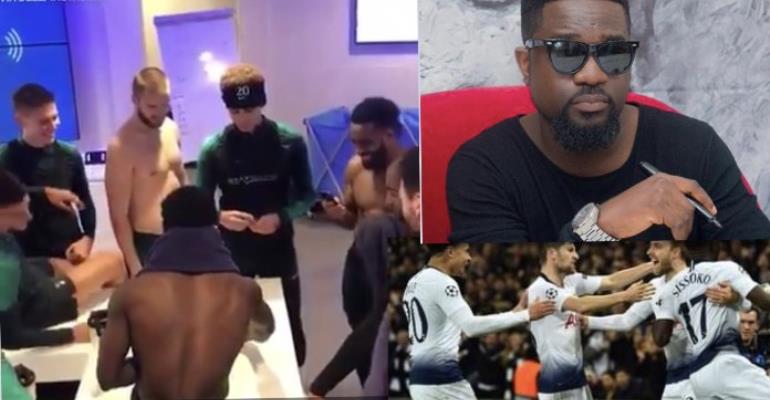 It's an undeniable fact that Ghanaian rapper, Sarkodie is one of the most decorated artistes in Africa.
Sarkodie's songs seem to travelling across the globe all the time. This time around Players of English Premier League club, Tottenham Hotspurs were seen jamming to Sarkodie's Adonai in the dressing room after their Saturday game against Chelsea FC.
In a Video posted by international sports broadcaster, ESPN, the players were jamming to Sarkodie's Adonai whiles playing cards in the dressing room.
They were in a joyous mood after ending Chelsea's unbeaten run with a 3-1 win at Wembley.
Adonai, is a golden hiplife song by Sarkodie featuring Castro which was released in 2014 and has since been Sarkodie's greatest record.
Watch videos below
ENTERTAINMENT TRENDS WITH ODARTEYGH AND TILLY AKUA NIPAA [SEASON PREMIERE]
Dele Alli takes UNO very seriously.