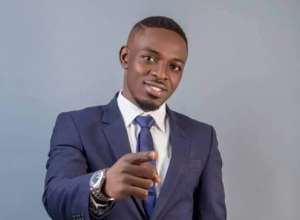 Ghanaian comedian, Warris, has finally apologised over his disliked joke about rapper, Sarkodie's daughter, Titi.
The comedian has come under hot criticisms on social media for a joke he made about Sarkodie's 2-year old daughter described as pedophilic.
He tweeted "Sarkodie's daughter is RIPE. Very soon we people will tear and eat" as a joke, did not sit well with a section of Ghanaians and they dragged him to the mud by the balls for it.
The comedian after the incident has released a short video apologizing over his infamous joke.
"….first of all I would like to say I'm deeply and truly ashamed of myself for what I've done, all the damage I've caused" he wrote as part of his apology on Facebook. "To err is human but to forgive is divine" he also tweeted. But though it seems he was truly sorry, Ghanaians were not going to let him off the hook that easily. People still went under the apology post to continue with the insults lol.
See Warris' Facebook apology post below.