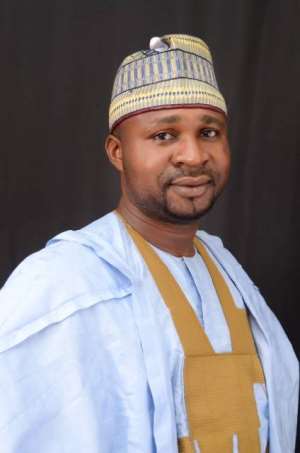 Mr Sulemana Alhassan Atakpo, an aspirant of the New Patriotic Party's National Nasara Coordinator position on Wednesday said, he will build a strong structure from the grassroots to the national level if elected.
'If given the mandate I pledged to make the Nasara wing of the party attractive and vibrant by mobilizing the grassroots through the constituency to the regional level to ensure the party win the 2020 general elections,' he said.
Speaking in an interview with the Ghana News Agency in Accra after submitting his nomination forms, he explained that he was well grounded in the operations of the Nasara wing and had prepared adequately to address the challenges.
'I understand Nasara inside out. When you look at the structure it ends at the constituency level where only one officer takes care of over hundred constituencies.
'It becomes difficult for the single officers to manage. We have to be able to mobilise supporters from the polling stations, electoral areas to constituency level,' he said.
As part of his agenda, Mr Atakpo who has served as a member of the NPP Communications Team in the Ashanti Region said Nasara officers would be trained on communications and other relevant skills to win more support for the party.
'I believe I am the most suitable person for this position because I have the experience and have served at various ranks since 1998 as the Ashanti Regional Deputy Nasara Youth Organizer and Nasara National Communications Team member. These positions will help my agenda of making the wing attractive at our various zongo communities,' he said.
While commending the President, Nana Addo Dankwa Akufo-Addo, for instituting and operationalising the Zongo Development Fund he said the next elections would be a test case for the Nasara wing to ensure that they vote massively for the NPP.
'The President has been the Messiah of the Zongo community by taking care of our needs through the recent policies; it is our responsibility to deliver 70 per cent of our votes in the 2020 election to the NPP to realize that we appreciate what has been done for us.
'Nasara can only do this unless we identify our needs, strategies towards it and make sure it is properly implemented and that is my agenda.
Mr Sammy Awuku, aspirants for the National Organiser position of the party also filled his nomination.
It would be recalled that the governing NPP Party opened nominations for persons who wish to contest various national positions in the party early May.
The nomination would be open for seven days ahead of the National Delegates Congress in Koforidua tentatively from June 15th to 17th.
As part of the rules, persons nominated for the National officer's position must be nominated by one member of the National Council of Elders, and seconded by ten registered members of the party who are known and active, and reside in the ten regions across the country, all of whom shall be in good standing.
The offices being contested included National Chairperson, Vice Chairperson, General Secretary, National Organiser, National Youth Organiser, National Women Organiser and Nasara Coordinators