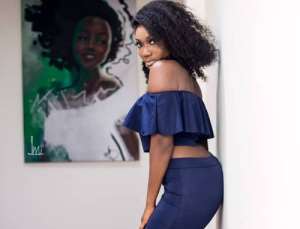 Musician Wendy Shay says those trying to pull her craft down are doing so because they know she is blessed with music.
She made the assertion in an interview with Deloris Frimpong Manso on The Delay Show.
The 'Bedroom Commando' hitmaker said criticisms no longer get to her after she realised God has blessed her and the attacks were out of mere jealousy.
"Initially, I didn't understand why people condemned me but after some time, I realised I am blessed so people will definitely try their best to pin me down," she told Delay.
The Ruff Town Entertainment signed artiste revealed that her sexually explicit videos are just a reflection of creativity and are clearly not who she is.