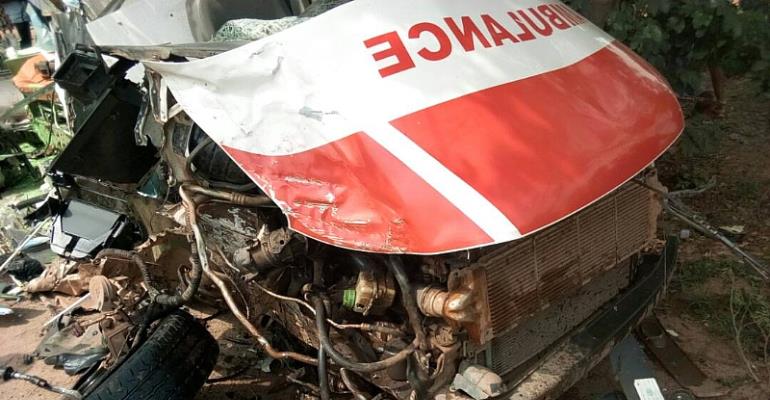 An ambulance conveying a patient from the Axim Government Hospital in the Nzema East Municipality of the Western Region to the Effia Nkwanta Regional Hospital in Sekondi, crashed into an articulated truck on Friday evening, killing the patient and his relative, and two others on board – a nurse and an Ambulance worker respectively.
The Ambulance with registration number GT – 7348-15, reportedly crashed into the truck with registration number, GV 1453-14, when other cars on the road delayed in paving the way for the speeding ambulance.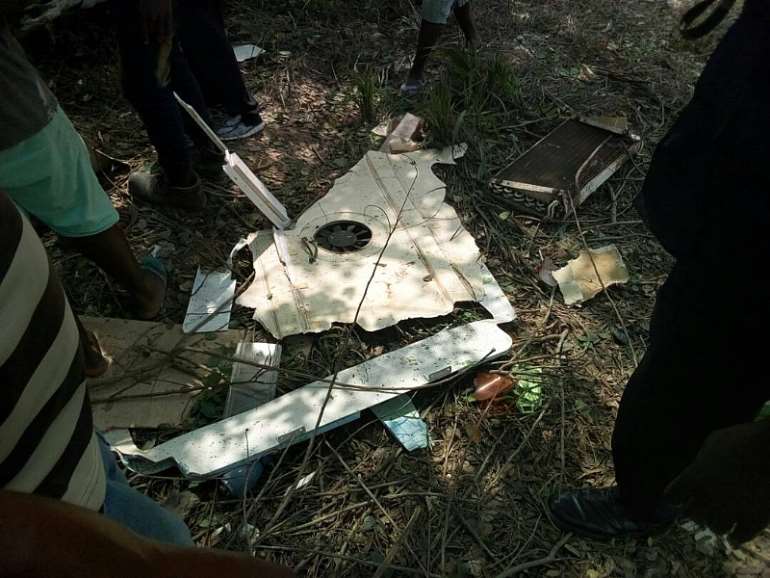 Whilst the four persons died instantly, the driver of the ambulance survived with life-threatening injuries.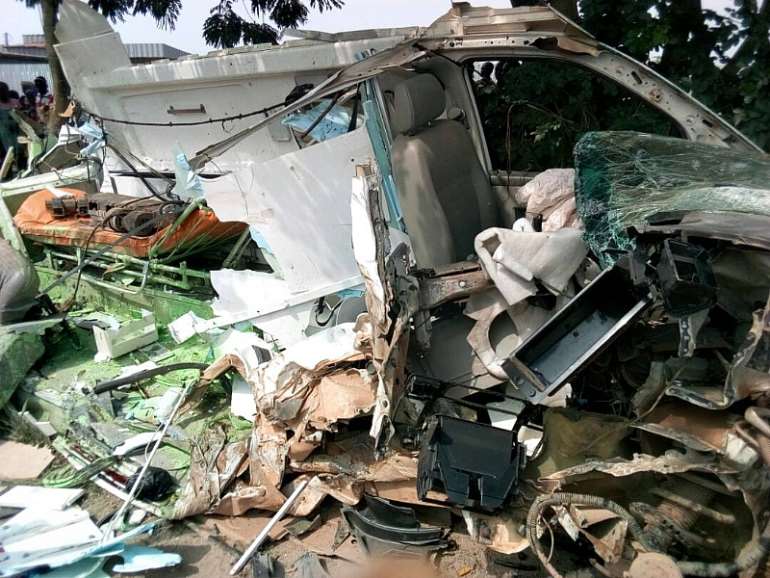 According to eyewitnesses who spoke to reporters, the ambulance driver was forced to use the shoulders of the road at top speed, because the cars delayed the process of making way for him.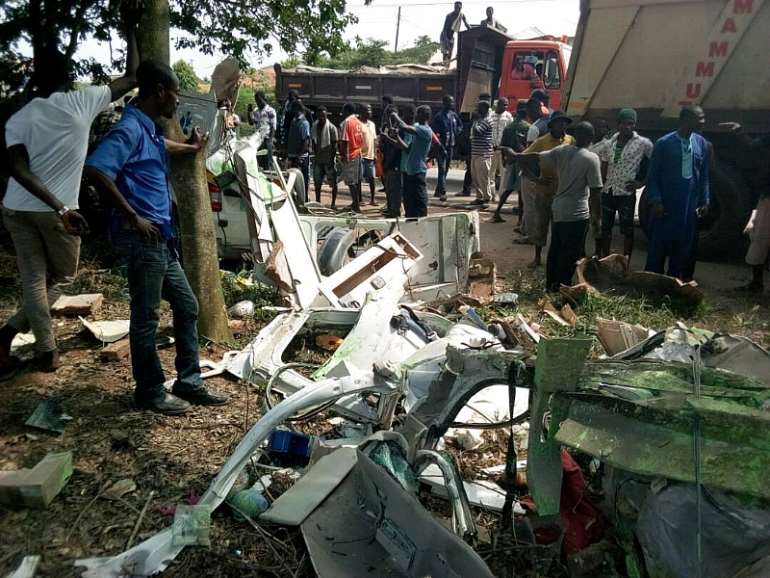 "At high speed, the ambulance tried to get onto the road when it skidded off the road, and crashed head-on into the oncoming articulated truck".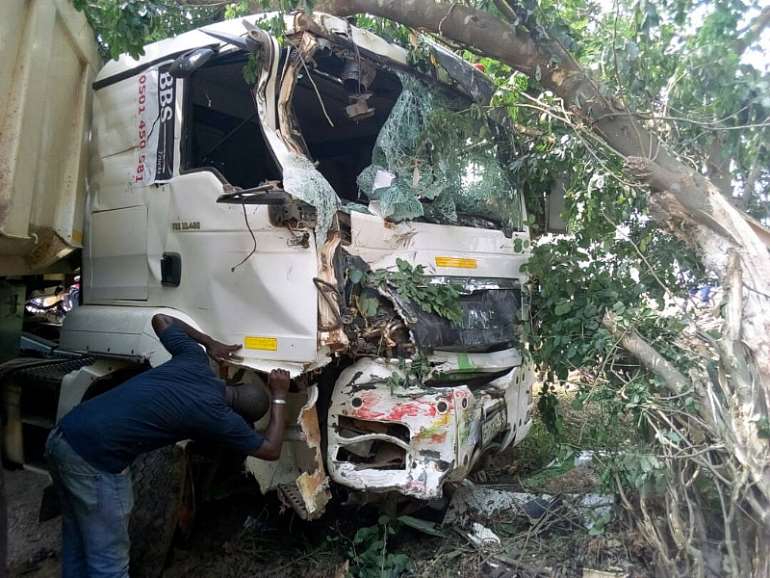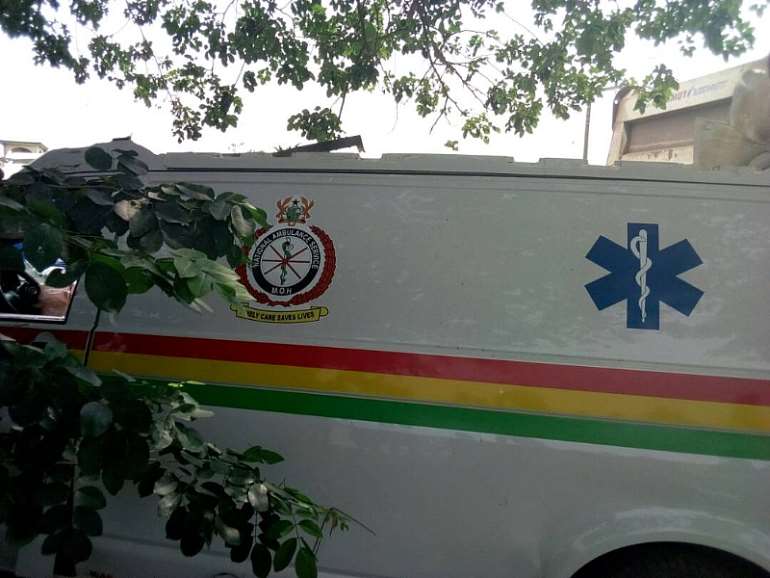 "I happened to see it so I rushed to the ambulance to see the driver trying to pull himself out. I asked him to slow down as I was working to clear his path. I managed to pull him out alive and got him into a private car to a nearby hospital. The two nurses, the relative and the sick person couldn't survive the crash. They couldn't make it so they were put in the bucket of a pickup to the morgue, an eyewitness told reporters.
9 perish in fatal crash at Teacher Mante
Just yesterday [Thursday], nine persons died with twenty [20] others injured in an accident that occurred at Teacher Mante , near Nsawam in the Eastern Region.
The accident occurred when A VIP bus heading towards Accra with registration number GE 2393 10, and a cargo truck, registered GT 1327 10, heading towards Kumasi, collided head-on.
The accident, which happened around 4:30 pm today [Thursday], had a one and half-year-old child among the dead.