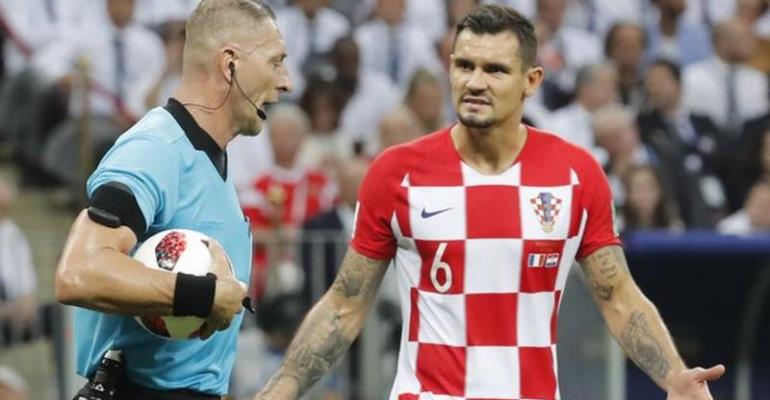 Croatia defender Dejan Lovren says his side "played much better football" than France in their World Cup final defeat.
The Liverpool centre-back also claimed, "France didn't play football".
France, crowned champions for the second time, won a controversial penalty after a review prompted by the video assistant referee.
"They had their one tactic and you have to respect it," said Lovren. "They waited for their chance and scored. They played every game like that."
He added: "I'm disappointed because we lost the game but played much better football than them."
Lovren, who claimed this week he was "one of the best defenders in the world," said Croatia played "beautiful football" and criticised the use of VAR during the tournament.
The second France goal in their 4-2 win came when a flick-on from Samuel Umtiti struck the left arm of Ivan Perisic in the Croatia area.
Argentine referee Nestor Pitana did not award a penalty but, after consulting with the VAR, he then watched it back on a monitor and changed his mind, awarding a spot-kick that Antoine Griezmann scored to give his side a 2-1 lead.
"France have been one of the favourites to win the World Cup and they did. But nobody understands the rules," said Lovren. "Our guy couldn't possibly react so why did the referee give it?
"Of course [VAR] needs to improve. Sometimes it is a penalty and sometimes not. I really don't understand. A lot of people say it's not a penalty but what can we do now?"