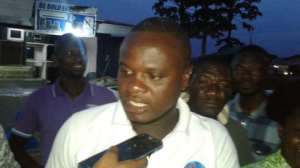 Some members of the opposition National Democratic Congress (NDC) have stated that the NDC must elect a tough flagbearer who can stand up to President Akufo-Addo and wrestle power from the ruling party.
The 'NDC Youth for victory', led by its General Secretary, Kingsley Ohene, has pointed out that the ouster of the Electoral Commissioner, Madam Charlotte Osei by President Akufo-Addo, was a key indicator of the NPP's intent for 2020.
'…the deliberate exclusion of the Voters' ID card from the list of legitimate documents for the registration for the Ghana Card is a sign of manipulating the system,' the group said in a statement copied to the Ghana News Agency in Accra.
'Under the circumstance, the NDC owes it to itself to elect a tough leader who will be able to stand up to the machinations of President Akufo-Addo and his government. Former President Mahama does not cut that kind of radical leadership that we need for 2020,' the group's statement said.
They named Mr Bagbin and the former Chief Executive of the National Health Insurance Authority (NHIA), Sylvester Mensah, as the people among all the Flagbearer hopefuls that were tough enough to resist what they said was the NPP government's scheme for the 2020 elections.
They however pointed out that Mr Sylvester Mensah's soiled reputation from his arrest and investigation for corruption while in charge of the NHIA made his leadership of the NDC for 2020 risky as the government could easily tag him with corruption or even intentionally re-open the corruption case.
'Sylvester Mensah's revolutionary spirit is what the NDC needs now, but unfortunately, it would be risky to make him leader because this government can easily tag him with corruption or even reopen his case if he becomes flagbearer.
'Under the circumstance, we think Mr Bagbin is the only flagbearer hopeful who has the toughness of character and the impeccable track record to stand up to the NPP's schemes.'
The statement urged delegates of the party to elect Mr Bagbin as Flagbearer for 2020.
'If we sit down and procrastinate, it will be too late before we know it. The 'aluta' must start now!' the statement said.