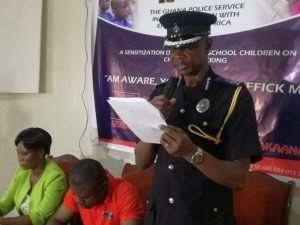 The Central Regional Commander of the Ghana Police, DCOP Paul Manly Awini, has said that the command is on high alert to thwart the activities of child traffickers especially as pupils in basic schools start their holidays this week.
He noted that trafficking of children of school-going age was very rife during the long vacation of basic schools. He said dealing with the threat gives meaning to one of the thematic areas of the Ghana Police Transformation Agenda which is crime prevention".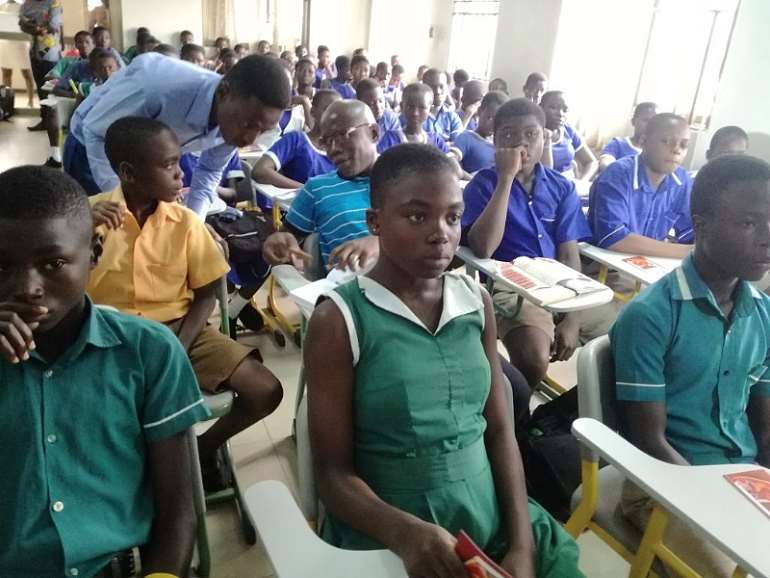 He said the police had observed that some unscrupulous adults conveyed children from the Central Region to Yeji; on the shores of the Lake Volta in the Brong Ahafo Region, and other parts of the country to be engaged as child laborers.
"It is around this time that most children are often trafficked to Yeji and other sections of the Volta River and Lake. They are often trafficked under the pretence that they are being sent to their parents and that they will come back to school when school re-opens", DCOP Awini explained.
The Regional Commander was speaking on Wednesday to basic school children, teachers and other community leaders at a joint Ghana Police and Engage Now Africa event at Cape Coast to educate basic school pupils on the modes of operation of traffickers and the effects of abuses on children.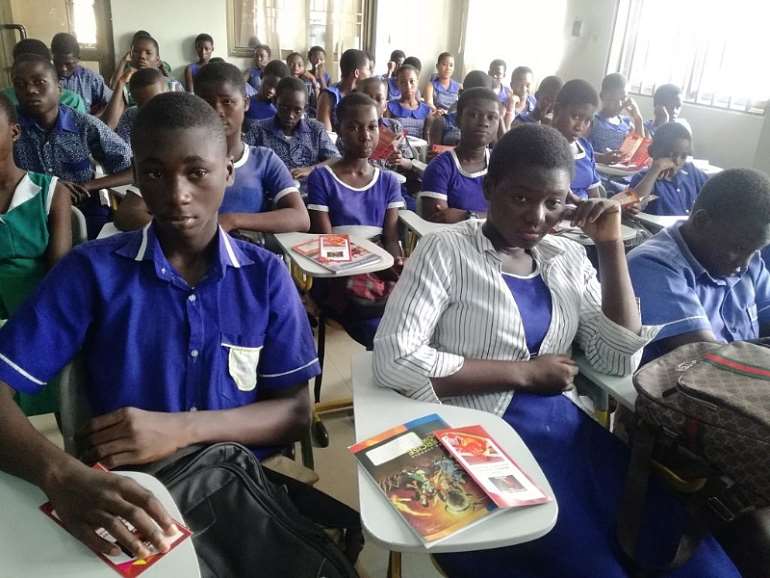 The event was attended by basic school children from different schools in Cape Coast and some resource persons from Engage Now Africa, the University of Cape Coast, the Department of Social Welfare among others.
The Regional Director of Public Affairs of the Ghana Police, ASP Irene Serwa Oppong, educated the school children on laws that protect them against child trafficking, child labour, various forms of child molestation as well as the avenues at police stations and other settings to report such activities should anyone attempt to or put them through abuses.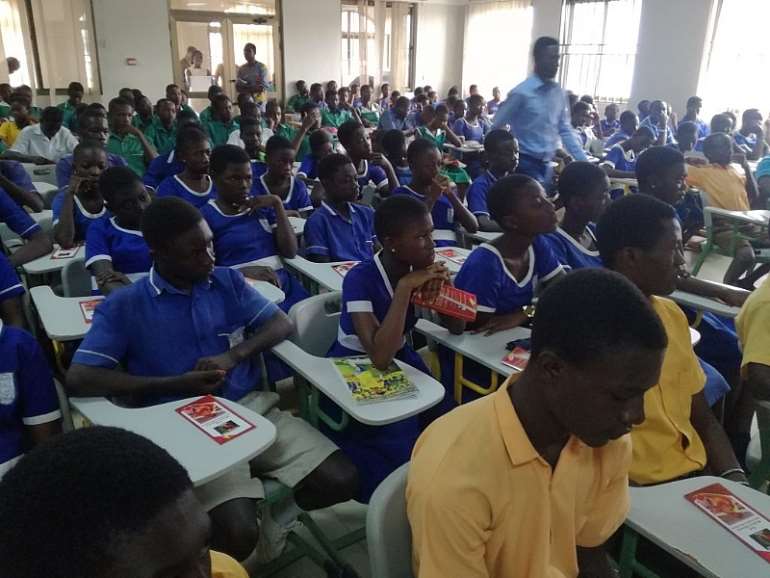 Assuring the children of the measures put in place for their safety, the Regional Commander announced the Police Service has trained officers at the various police checkpoints in the Central Region and other parts of the country to spot trafficking and bring perpetrators to book.
He also revealed that each police district now has a trafficking and related crimes desk where people can easily report such acts, whether real or suspected.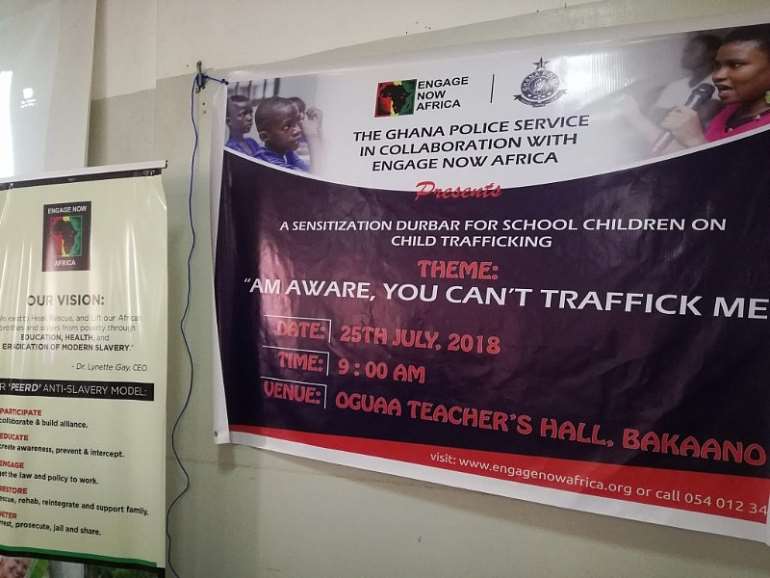 A pupil, Miss Grace Arthur, told Citi News that "Trafficking can affect our schooling, (could end us up in) sexually transmitted diseases; and the police have taught us how we can communicate with them when such things happen. At first, we feared the police, but now we know that they are our friends".