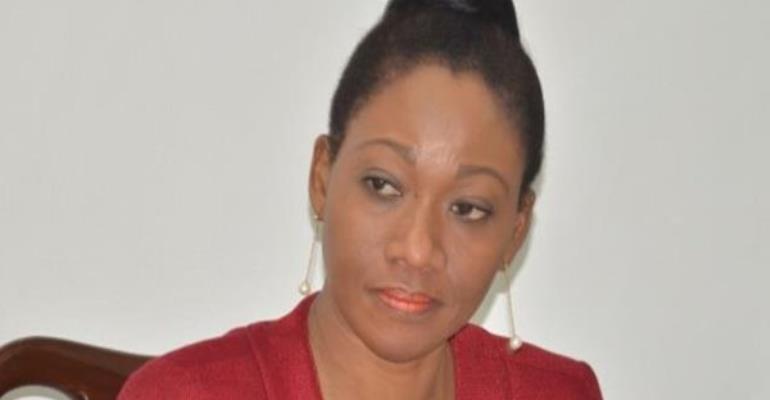 Two governance experts say although the President did not flout the Constitution in nominating Jean Mensa to head the Electoral Commission, he could have worked at getting popular support for his nomination.
"I would be happy if the President consulted the key think tanks who have played a significant role in our political development over the period…He should have consulted former Presidents, that would have been great," said Fred Oduro, a local government expert said.
Dr. Kojo Asante of the Centre for Democratic Development (CDD-Ghana) also presented a long-held position of the governance think tank, that "there should be an effort to consult identifiable groups to build as much popular support for whichever appointee is nominated."
Dr Asante also added that President Addo Dankwa Akufo-Addo could have consulted chiefs and religious groups and made these consultations public.
The two experts spoke on Multi TV's current affairs programme, PM Express on Tuesday.
Opposition
The main opposition National Democratic Congress (NDC) kicked against Jean Mensa nomination when it was public on Monday.
In a press release issued on July 23, 2018, in Accra, General Secretary of the party, Johnson Asiedu Nketia, said the NDC received news of the nomination of the Executive Director of the Institute of Economic Affairs (IEA) with "shock and disbelief."
"We are shocked because, until this appointment, the president had given assurance to the nation that the persons to be appointed into the Commission would be persons whose integrity and political neutrality would be above board.
"For President Akufo Addo to proceed contrary to his earlier assurances to appoint a known pro-NPP and an avowed anti NDC person like MRS JEAN MENSA to chair a commission which would organize elections involving the NPP and NDC as the main contenders defies all senses of decency, fairness and justice and amounts to a gross abuse of the discretionary powers of appointment vested in him by the Constitution of the Republic of Ghana," the release stated.
The Peoples National Convention (PNC) has also questioned Jean Mensa's competence.
Election assessment
Touching briefly on election management in Ghana, Mr Oduro said Ghana needs to do scrutinise the election machinery to plug loopholes and potential sources of problems.
"One of my biggest problems in this country is that, after the last elections, because an opposition party won, we've not done a proper assessment of the elections. Proper assessment of the elections is not [about] what happened with the declaration of the results. But every aspect of the election: did we follow the rules? wWs everything as it should have been? Then we can really learn from our mistakes and improve on it," he said on PM Express.
He said he holds a contrary view that elections in Ghana are free and fair.
Story by Ghana | Myjoyonline.com | George Nyavor | george.nyavor@myjoyonline.com