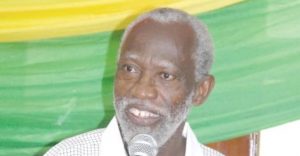 Ho, April 30, GNA-Professor Stephen Adei, Dean of Arts and Sciences, Ashesi University College, has called on the Ghana Education Service (GES) to give 'total autonomy' to basic school heads to manage the schools.
He said the heads should be given the ultimate supervisory role and allowed to punish pupils responsibly to improve education at that level.
Prof. Adei who made the call at the 9th Biennial Alumni Congress of the Kwame Nkrumah University of Science and Technology (KNUST) noted that government was spending too much on basic education and yet not getting results and advocated a total decentralisation at that level.
He said about 66 per cent of basic education graduates were functionally illiterate and said no country could succeed with that foundation, and called for the heads to be empowered and held responsible for the success or otherwise of education at the basic level.
Prof. Adei also called for a reduction in the number of examinable subjects at the basic level to four or five and said emphasis should be placed only on the study of language, Mathematics, Introduction to Scientific reasoning and social studies.
'The remaining subjects can be done for fun, with this, the sky is the limit,' he added.
GNA
By A.B. Kafui Kanyi, GNA