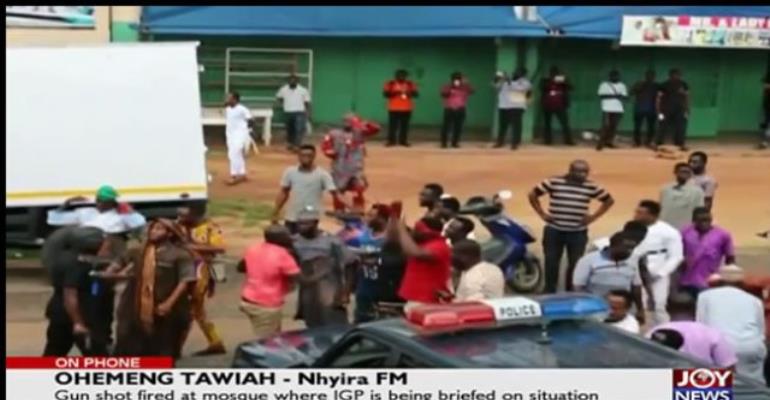 Anger and tension in Asawase in the Ashanti region entered day two as police fire and tear gas to disperse a spontaneous crowd protesting the fatal shooting of men described as armed robbers.
The youths from Zongo communities had gathered to demonstrate their displeasure after a government delegation arrived the Ashanti regional capital, Kumasi, to deliberate on the charged matter of reckless police shooting at Manso Nkwanta.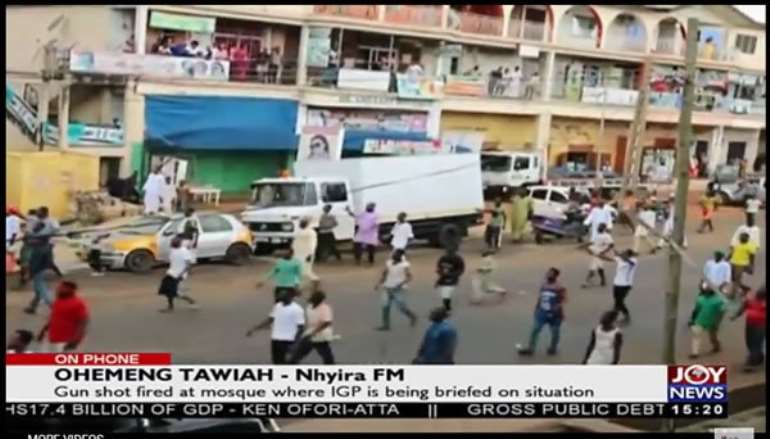 Minister for Zongo and Inner Cities Development Boniface Sadique Abubakar, Minister of State in charge of National Security Bryan Acheampong, Information minister Mustapha Hamid, Chairman of the Ashanti Regional Security Council, Simon Osei Mensah and Inspector General of Police David Asante-Apeatu had gone to Manhyia Palace for a briefing.
But youths wielding clubs arranged used car tyres in the middle of the streets and set it ablaze as they did on Thursday after police gunned down seven men they claim were suspected armed robbers.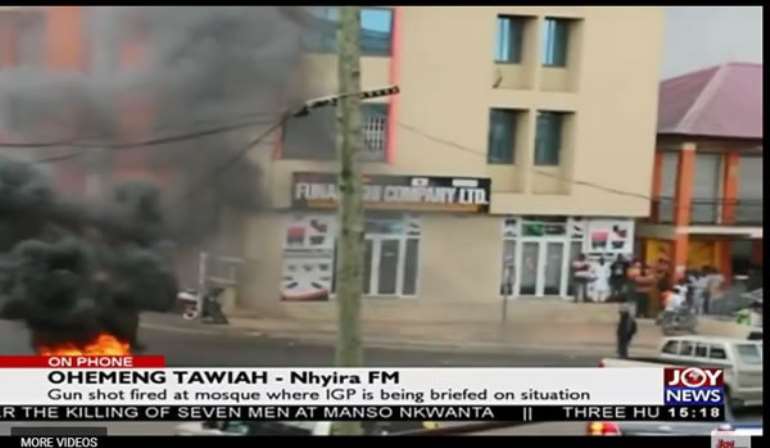 The police responded with rubber bullets, tear gas and warning shots to disperse the angry crowd into retreat around the Central Mosque.
Nhyira FM's Ohemeng Tawiah reported some youths sustained injuries from the rubber bullets and were rushed to seek medical attention.
A convoy of government vehicles meandered its way out of the town as pockets of angry youths stood along the road gesticulating in anger.
"We will kill them", one resident screamed at the police convey while others booed.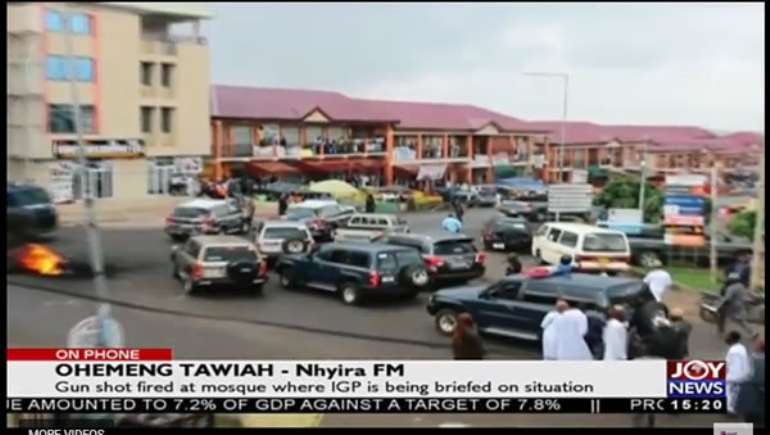 The seven were gunned down by the police Tuesday afternoon who said the killings was in self-defence.
But several leaders in the Manso Nkwanta area have vehemently disputed the police claim.
Municipal Chief Executive (MCE) of Asokore Mampong, where some of men lived have also vouched for the innocence of the septet; saying that they are sympathisers of the governing New Patriotic Party (NPP).