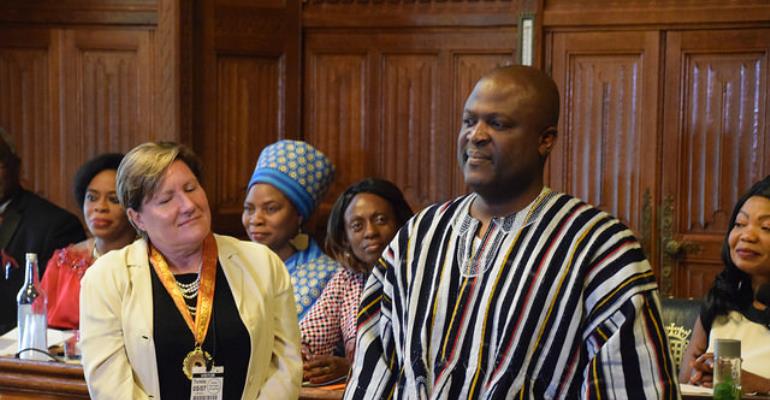 The 2018 African Achievers Awards which was held on July 5th, 2018 at the UK House of Parliament has presented various honours to distinguished Africans from across the continent and in the diaspora.
The ceremony which was chaired by Susan Fajana Thomas -former Mayor of the London Borough of Hackney & Chairperson of the African Achievers Awards Board and hosted by Rt. Hon. Diane Abbott (Current Shadow Home Secretary, United Kingdom) was held on the theme; Girls right to Education; a case for Africa.
Speakers at the ceremony included: H. E Jewel Cianeh Howard Taylor, vice president of Liberia, who delivered the Keynote Address, Dr Josephine Ojiambo, Immediate past Deputy Secretary General of the Commonwealth as special Guest Speaker, Justina Mutale, founder of the Justina Mutale Foundation and Author, Novelist and Poet, Titi Horsfall.
Lindsey Oliver, Founding Director of Aljezeera & Mo Abudu, Founder of Ebony Life TV also delivered goodwill messages at the ceremony.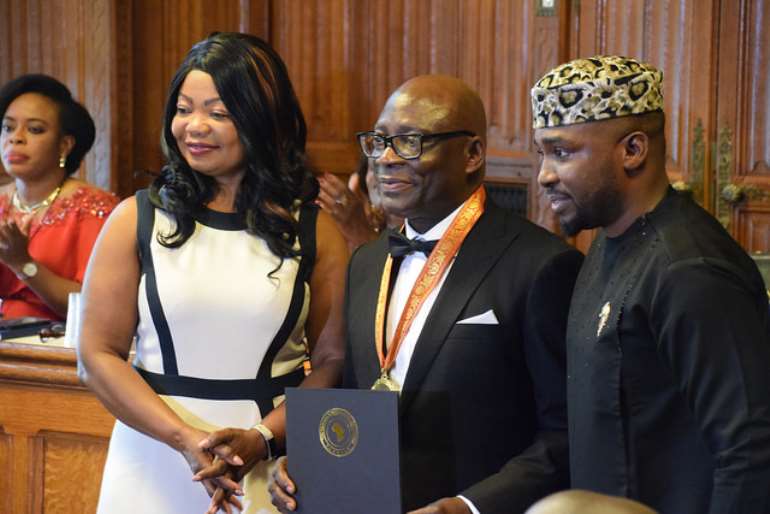 Now in its 8th edition, the awards has consistently honoured great African Achievers from African Leaders, Young Achievers, and Community Builders to Captains of Industries across the continent.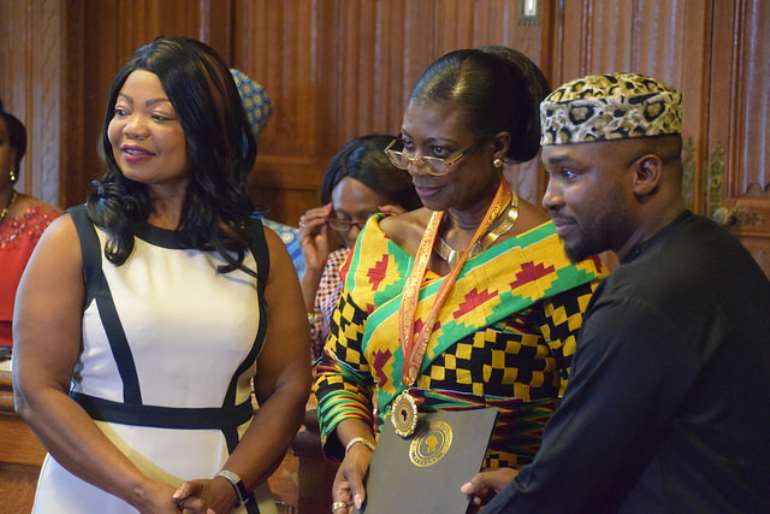 Speaking at the event, Principal Partner of the award, Tonye Rex Idaminabo congratulated all the winners and urged them to extend their experience through mentorship to teaming young people across Africa.
Below are the winners and the awards they received
H. E. Senator Jewel Howard Taylor – Excellence In Public Office & Community Impact
Hon. Yakubu Dogara – Excellence In Leadership
Hon. Bongolo Kenewendo – Award for African Enterprise
Dr. Uche Olowo Fcib – Excellence In Leadership (Banking)
Mrs. Kate Quartey-Papafio – Award for Enterprise And Business Leadership
Dr. Gifty Lamptey – African Woman Of The Year
King Adm. Goddy Idaminabo Jp – African Impact Award.
Yanga TV – Community Impact Organisation Award
Angela Kyerematen-Jimoh – Excellence In Business (West Africa)
Hon. Femi Gbajamiamila – African Policy Maker Award
Rev. Corneleius Adeyemi Max Williams – Humanitarian Of The Year
Mr. Ibrahim Mahama – African Enterprise & African Industrialist Of The Year.
Mo Abudu – African Media Personality Of The Year
Jennifer Obaseki – Special Recognition Award
Chinze Ojobo – African Creative Artist Of The Year
Elsie Appau. Esq – Special Recognition Award
Ugumba Uche Nwosu – Award for African Youth Empowerment
Dr. Boma Douglas – Community Impact Award
Maria-Christins Nibagwire – Social Impact Award
Pumela Salela – Social Enterprise Award
Nancy Amumga – Social Impact Award
Dr. Kennedy Okonkwo – Award for Corporate Governance
Past Honorees include;
Arch. Bishop Desmond Tutu, Nelson Mandela Foundation, H.E. Jakaya Kikwete former President Republic of Tanzania), Dr. Margaret Blick Kigozi. (University chancellor and sportswoman. Currently, she works as a consultant at United Nations Industrial Development Organization (UNIDO). She formerly served as the Executive Director of the Uganda Investment Authority), Dr. Paul Enenche (Senior Pastor Dunamis International), Mrs. Titi Horsfal, Sir Celestine Omehia, Mr. John Momoh. (He is the Chairman and Founder of Channels Television), Bill and Melinda Gate Foundation, Kofi Annan Foundation, Justina Mutale Foundation, Dr. Justina Mutale, The African Development Bank (AFDB) Sinach (International Gospel Songstress), Dr. Mathews Phosa, Moggesukkel Foundation, H.E Dr. Dlamini Zuma former Chairperson of the African Union Commission, Dr. Josephine Ojiambo Commonwealth Deputy Secretary-General.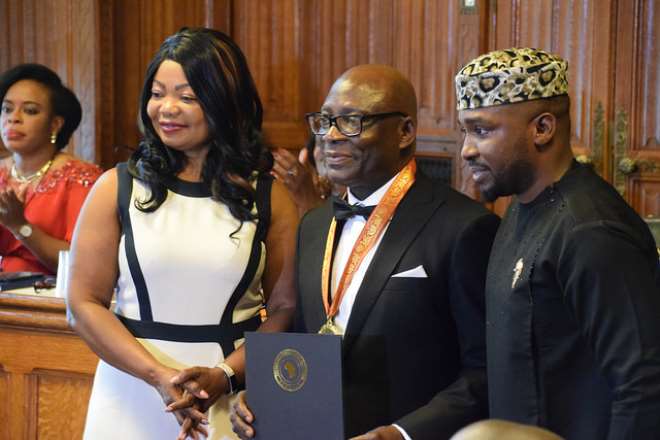 African Acheivers Awards 18 (3)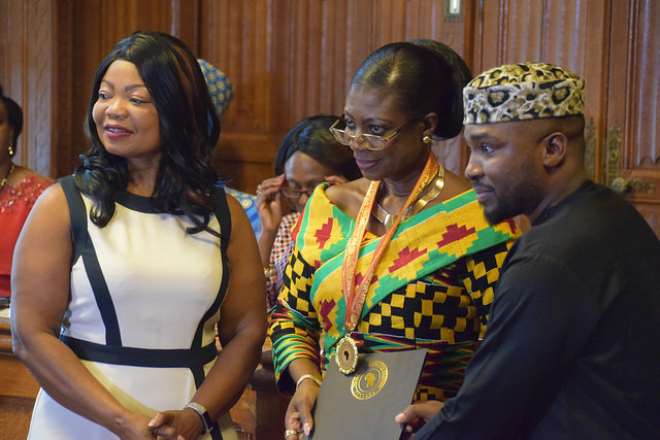 African Acheivers Awards 18 (6)