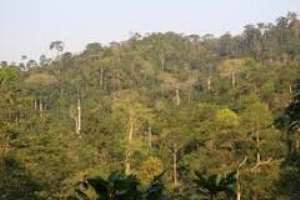 A group of people drawn from Akyem Abuakwa Traditional calling themselves Concerned Citizens (CC) of Atiwa has charged the President, Nana Addo Dankwa Akufo-Addo, to consider converting the Atiwa Forest into a national park, instead of mining in it for bauxite.
"We want the President to use our forest as a national park, since he is a native of Atiwa. We believe that converting the place into a national park would yield income for the community, rather than bauxite," the group explained.
Addressing the media at the Sagyimase Forest boundary on Thursday, the leader of the group, Oteng Adjei, stated that the government should consider some key factors before making the decision to mine bauxite in the forest.
He mentioned that unlike illegal mining, where sources of water are contaminated and not drinkable, the devastation by bauxite is more than that of illegal mining, hence, the need for the government and all major stakeholders to reconsider the move of mining in the forest
He added: "We are pleading with Nana Addo, who is the Co-Chairman of the Sustainable Development goals, to sign the document presented for the consideration of converting the forest into a national park, instead of mining."
This is, because, bauxite is a short-term financial benefit, as against the national park that would serve generations yet unborn.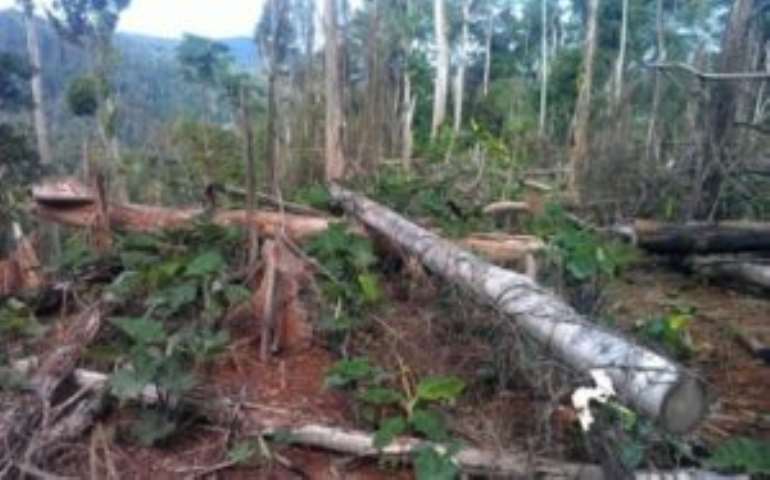 The Atiwa Range Forest Reserve, measuring 23,663 hectares, is part of an ecosystem known as the Upper Guinea Forest.
The Atiwa Range is only one of two such forests left remaining in Ghana. This forest reserve was created in 1926, deemed a Special Biological Protection Area in 1994, one of Ghana's 30 Globally Significant Biodiversity Areas (GSBAs) in 1999, and in 2001 was listed as an Important Bird Area (IBA) by BirdLife International.
Not only is the Atewa Range important in biological diversity, but it also provides the head waters for three major river systems, the Ayensu, Densu and Birim.
These rivers are the most important source of domestic and industrial water for local communities, as well as Ghana's major populations, such as its capital Accra.
Atiwa also presents an inexhaustible laboratory for global medicinal needs, as it presents an unlimited array of species, both flora and fauna, with pharmaceutical properties of tropical species.