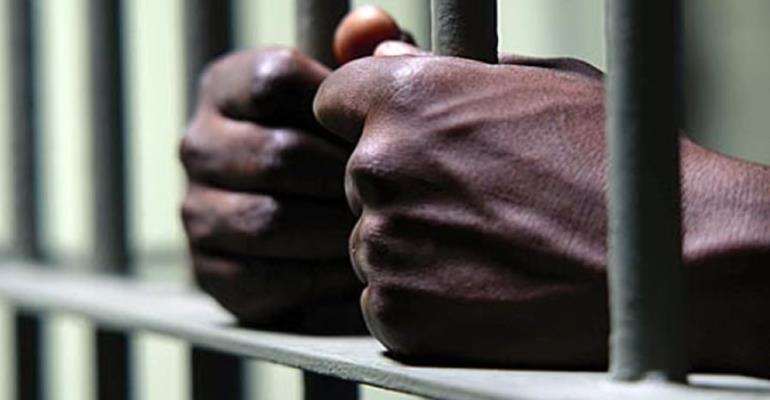 The Wassa Akropong District Magistrate court in the Western Region has remanded into police custody the 42-year-old man, Yakuba Abeidoe, believed to be a Nigerien, for allegedly sodomizing a seven-year-old boy in the area.
The suspect will reappear before the court on Friday, February 23, 2018.
DAILY GUIDE gathered that the victim (name withheld) lived in the same neighbourhood with the suspect.
According to sources, Abeidoe sent the victim to buy him some sachets of water and when he (victim) returned and entered Abeidoe's room to deliver the items he allegedly grabbed the boy, took off his clothes and had anal sex with him.
After the purported act, DAILY GUIDE gathered that Yakuba gave GH¢1 to the little boy and warned him not to disclose his ordeal to anyone.
However, after some days, the little boy could not attend nature's call and subsequently reported the incident to his parents.
The parents subsequently lodged a complaint with the Wassa Akropong District Police and Yakuba Abeidoe was arrested for interrogation and later remanded into police custody after it had been confirmed by the Wassa Akropong District Hospital that the little boy had indeed been sodomized.
DAILY GUIDE learnt that the victim was advised to return to the hospital after three months for an HIV test.
The suspect was alleged to have confirmed the crime to the police and was subsequently arraigned before the court.
Mother Narrates Story
Speaking to DAILY GUIDE in an interview, the mother of the victim who pleaded anonymity indicated that fateful Saturday, February 10, 2018, she attended a funeral and left the victim and his elder sister in the care of her (mother's) younger sister.
The mother added that, she was told that her children were playing around the area when the suspect called and asked them to buy him some water.
"When the children brought the water, because the Nigerien had apparently hatched that diabolic plan, he asked the two children to enter the room with the water. After giving it to him, the elder sister who is 10 years old quickly walked out from the room", she narrated.
"But when the 7-year old brother was about to leave, the suspect allegedly grabbed him, removed his attire and forcefully had anal sex with him and warned him not to disclose it to anyone".
The mother continued "when my son returned to the house, he was finding it difficult to sit and upon interrogation he narrated the story to my sister who also called to inform me. I quickly came back from the funeral and took the little boy to hospital".
She told DAILY GUIDE that initially, some perceived relatives of the suspect wanted the case to be settled at home but she vehemently declined and the case was sent to court for the law to take its course.
From Emmanuel Opoku, Takoradi