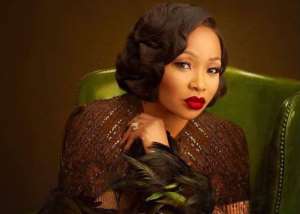 Multiple award winning Nigerian designer Yutee Rone is expected in Ghana on Wednesday the 17th of October 2018.
Rone is scheduled to participate at a Glitz show this saturday, October 19th. The designer during her visit will also explore business opportunities in Ghana.
Yutee Rone is a high-end African based women's wear designer, since launching her eponymous label in 2007, she has designed unique structural pieces made from the finest quality fabrics and with exceptional attention to detail.
Over the years she has proven to the international market that designs from Africa can stand the test of time based on the originality of her design.
Known for her use of experimental fabrics and textiles, unique, vibrant prints and her detailed craftsmanship, the world of Yutee Rone is one mixed with bold and unique designs designed to captivate and empower the woman wearing them.
The Yutee Rone woman embraces sophistication, femininity and elegance with ease. Yutee Rone flagship stores are located in Abuja and Lagos, Nigeria.