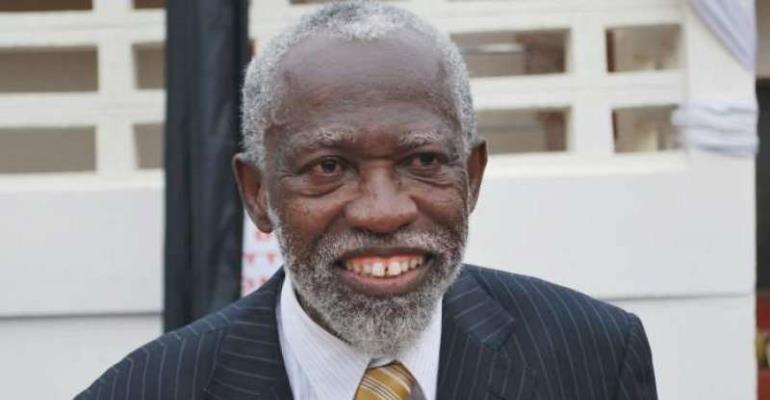 Veteran educationist, Professor Stephen Adei, has lauded the multi-track system expected to be introduced into the Senior High School system in September.
The Dean of Arts and Sciences at Ashesi University said there is overcrowding in most of the High Schools and the proposed system is a very laudable one which will help to cure the issue.
"When I heard it I was so excited because I went to give a lecture at Wesley Girls SHS in Kumasi and the auditorium was so packed that about 500 students were standing outside. What will happen when more numbers are added," he lamented.
"I believe this is doable and it is workable", Prof Adei told Kojo Yankson on the AM Show on the Joy News TV, Monday.
The system divides the entire student body and staff into two different tracks. So while one track is in school, the other is on vacation.
Prof Adei also argued that the system is so good that the government should have come up with the idea instead of allowing overcrowding to mar the first year of the Free SHS implementation.
In 2017 when the Free SHS was implemented, a lot of headmasters complained to the media although most did so under anonymity that they have been fed with about two times more than the number of students they requested for.
This put a lot of pressure on the schools with dormitory facilities especially taking the blow.
Prof Adei argues that with the students now being expected to go to school in badges, that pressure is going to reduce and it will breed efficiency since the teacher-to-student ratio will be better than the single track system.
"Some other countries that run the free education system, like Australia, Kenya and Japan run the same double-track system too. Even in USA over 3000 [schools] run the multi-track system," he said.
Cost
Speaking on the effect of the programme on the taxpayer, Prof Adei noted that the cost of employing more teachers to handle the scheme should be a cause for concern.
"Also because [with] the single track system, the students are all on holidays for a longer period the facilities are less burdened but now while one badge is on holidays the other badge is still using it so there should be increased maintenance," he added.
Prof Adei, however, added that like every new system the government should "watch and debug it if challenges occur".
He also advised the government to engage in a lot of education on the policy and how it is going to work before it is actually rolled out.
"Especially in the local language [media] stations," he admonished.