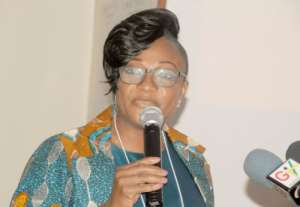 Somanya (E/R), Dec 05, GNA – Gender, Children and Social Protection Minister, Ms. Otiko Afisa Djaba, has called for the church to defend the rights of the poor and the vulnerable in the society.
It should give voice to such people and focus on helping to make things better for them.
That, she said, required taking centre stage in the nation's fight against poverty and other human indignities.
She was speaking at the 130th anniversary and thanksgiving service of the Ebenezer Presbyterian Church at Somanya.
The theme chosen for the event was 'Let the earth hear – celebrating the goodness of the Lord'.
Ms. Djaba underlined the need for stronger partnership -standing shoulder to shoulder with the government in the implementation of its development policies and programmes.
This, she said, was important because both shared the common goal of promoting the welfare of the people.
The Minister applauded the Presbyterian Church for its immense contribution to the development of the country in the areas of quality education, good character training and healthcare.
The Reverend Dr. Victor Abbey, the acting Moderator, asked Christians to lead pious lives to become good example to others in their community.
They should also properly bring up their children, help them to be God-fearing and to uphold the values of integrity, decency and service to humanity.
GNA