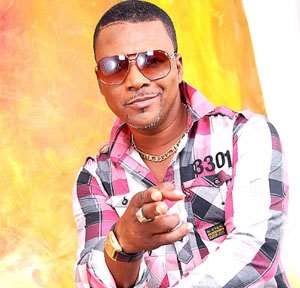 Andrew Nii Commey Otoo, also known as 'Mr. Drew' has said, he has over the years taken inspiration from veteran Ghanaian singer and dancer "Slim Buster".
The young music prodigy dazzled during the 2017 MTN Hitmaker music reality show with intriguing dancing techniques coupled with his unique singing attributes, which earned him a place in the finals, despite not being able to win the ultimate prize.
His exploits prompted icon music producer 'Kaywa' who doubles as the CEO of "Highly Spiritual Music", to sign the unique music and dancing gem, who has proven his prowess with a recent single titled 'Gimme Love'.
In an interview with GNA Entertainment, Mr Drew revealed how certain stalwarts in the music industry, like Slim Buster, Michael Jackson and other international music acts helped with his progress in becoming a musician.
"I love to dance and sing a lot during my school days in Dansoman.
"I use to watch Micheal Jackson, Usher, Chris Brown and Slim Buster a lot, all those who dance and sing at the same time, because they inspired me a lot.
"When you watch me and listen to my music you realize there is a little bit of all these people in me," Mr. Drew said.
He also assured fans to watch for back to back hit songs We all have hit from Highly Spiritual Family as they poised to bring to Ghanaian quality music.