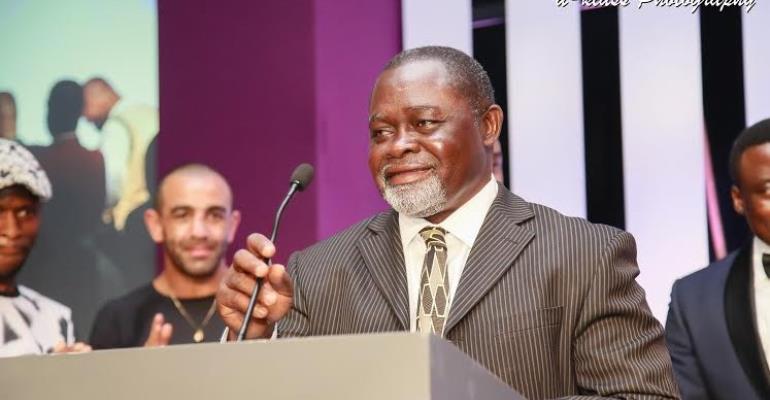 Boxing legend Azumah Nelson climaxed his 60th birthday celebration with five explosive bouts headlined by a scheduled 12 round claw between National Super featherweight titleholder Abraham Osei Bonsu and Patrick Ayi.
Nelson who turned 60 on Thursday arrived at the Bukom Boxing Arena on Saturday night in style, relaxing at the back of his famous white stretch limousine which he told Graphic Online that he purchased in the 1990s to inspire sportsmen.
He was greeted with cheers as men, women and children of all ages gathered around the vehicle which is still in great condition.
The iconic vehicle has been parked at the entrance and greets patrons as they troop in to watch the fights organised by the Azumah Nelson Boxing Promotion syndicate.
A total on five enthralling bouts will be witnessed tonight with Bonsu alias No Shaking and Ayi alias (Alligator) clashing while Benjamin Lamptey (Daddy Lumba) and Sherif Quaye (One Time) will also square off for the National Lightweight Championship and Michael Ansah (One Bullet) will face off with Isaac Dowuana (Zongo Fire) in the final eliminator for the National Super featherweight title.
In other clashes, WBA super featherweight champion Wahab Oluwaseun (Seunzy) will take on Togolese Mouibi Sarouna (Togo Warrior) in the International Super featherweight contest and Emmanuel Danso (Kwahu Tyson) will battle Stephen Abbey (Anero) in a Super Middleweight contest.
Nelson is also expected to be honoured by the World Boxing Council for his contributions to the sport at the event.