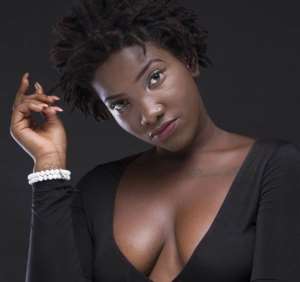 Bullet, manager of late Ebony Reigns, has said that he is going to ensure that family of the late singer gets all the support they deserve.
Bullet, known in private life as Ricky Nana Agyemang, added that the family would also get the best of everything they deserve, plus all the benefits of Ebony's hard work.
Bullet said this at the one week memorial of Ebony which is currently on going in Accra.
He revealed further that his team, Ruff Town Records, would ensure that the memory of Ebony Reigns, born Priscilla Opoku-Kwarteng, lived forever.
He added that the management team, were going to ensure that all lined-up plans and projects of Ebony for 2018 are enrolled.
Bullet added that in honor of the late talented, the team would launch an endowment fund to support others in achieving their dreams.
He disclosed also that the artiste had many songs which were yet to be released and they were going to see to it that the songs are all released.
According to the hardworking manager of the artiste, Ebony's 'birthday' song, "Kokonsa Police" which was released on her birthday, had risen in the ranks among songs that were on iTunes.
Bullet then admonished other artistes to celebrate and support each other while they were alive rather than after tragedy had happened.
He added that he had wanted to hear his praises being sung after he had guided Ebony to win the coveted "Artiste of the Year" Award but death did not make it possible.
Ebony had been tipped as one of the qualified musicians to win the top award this year but sadly died in a car crash on her way back to Accra from Sunyani on Thursday, February 8, 2018.
Her final funeral rites have been slated for March 17, 2018.