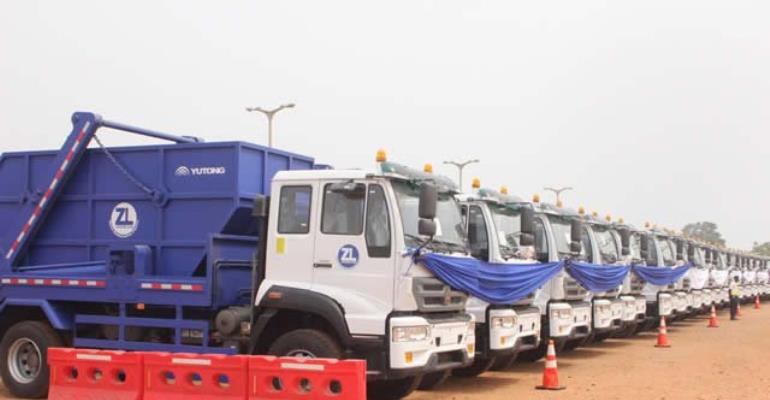 Waste management company, Zoomlion has described as "extremely incongruous" the Sanitation Minister's claim that it is to blame for the mounting filth in the country .
Jospong Communications Director, Robert Coleman said Kofi Adda was ill-informed about the activities of the company, which he believes triggered his comment.
In an uncharacteristic fashion, the Sanitation Minister blamed Zoomlion for the filth that has engulfed Accra and other cities.
The front view of Kaneshie market in Accra
The sanitation provider has more than seven contracts with the government and the various district assemblies but the cities are still littered.
Accra emerged the most polluted city on earth on the Pollution Index 2016 followed by Lebanon's Beirut because of the poor sanitation situation.
"I will blame it squarely on Zoomlion," Mr Adda said at a Sanitation forum held in Accra Friday.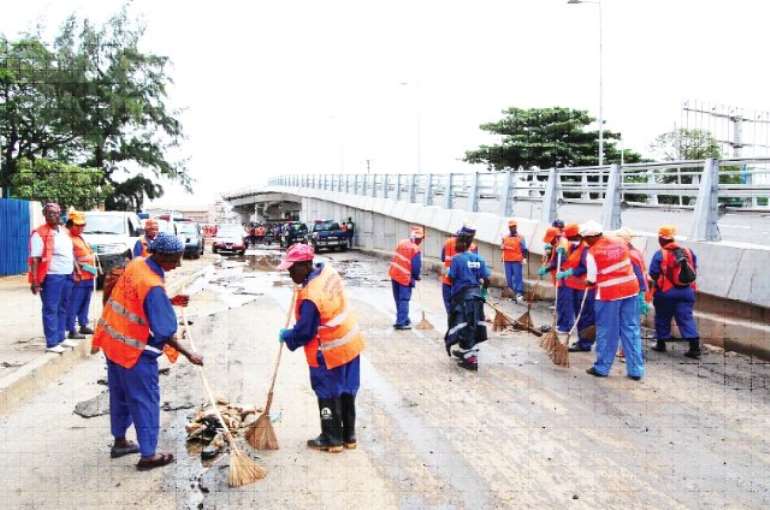 Zoomlion workers
Explaining what led to the comment on Joy FM's Top Story, the Minister said Zoomlion is not prioritizing the cleanliness of the streets as it used to.
"I've told Zoomlion that it is better to leave the staff on the street [to do the cleaning]," he said, adding the company has to discharge that service until the contract is cancelled.
He also pointed to the GH ¢ 100 salary given the cleaners as one of the reasons they are not taking their work seriously.
"Out of the GH ¢ 500, only GH ¢ 100 is being paid to them. Is that not disincentive?" Mr Adda said, charging Zoomlion to do what it has been tasked to do.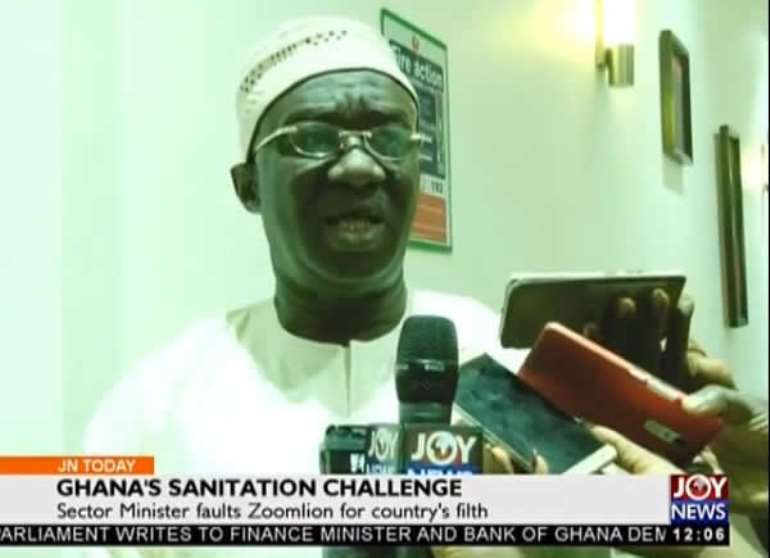 Kofi Adda
But the sanitation provider has fought back, saying the Sanitation Minister was not properly informed by his handlers.
"I hold an ambivalent view from the position the sanitation minister has taken [because] it is disingenuous for him to say that we are responsible for the problem," Mr Coleman said.
Having been in the area of sanitation for nearly 12 years, the Communications Director said Zoomlion has done a lot though some challenges remain.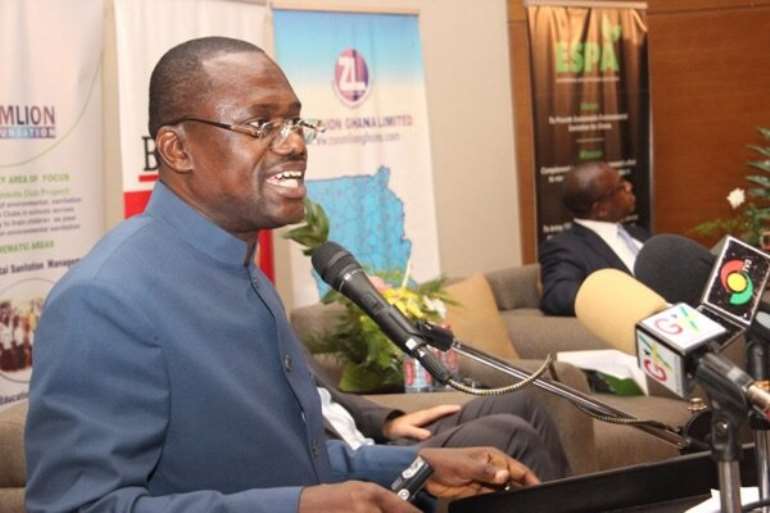 Jospong Group of Companies CEO Dr Joseph Siaw Agyapong
"We have not said that we have surmounted or solved all sanitation problems – when you go to other African countries, Accra is better," he said, adding sanitation is a shared responsibility that requires the help of everyone.
He wondered why Mr Adda will make that comment when Zoomlion trucks cart filth daily from homes to landfill sites.
"Don't you see the trucks being move here and there?" he asked, cautioning the Sanitation Minister against comments that are injurious to his reputation.
Story by Ghana | Myjoyonline.com | AKABP