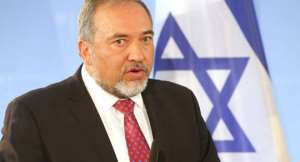 Tel Aviv (DPA/GNA) – Israeli Defence Minister Avigdor Lieberman says his country is ready to reopen the Quneitra crossing with Syria adding that "the ball is in Syria's court."
The Quneitra crossing, located in the Israeli-occupied Golan Heights, was shuttered in 2014 according to Israeli media.
UNDOF, a United Nations peacekeeping force, restarted patrols in the Quinetra area in August after the Syrian government retook control over the town of Quinetra from Syrian rebels.
"We are ready to open the crossing as it was before and now the ball is in Syria's court," Lieberman said during a tour of the crossing on Thursday.
"In terms of the ability to operate the crossing, both from a security and administrative point of view, everything is ready," he said.
The crossing is mainly used for UNDOF observer forces and for the Golan Height's Druze ethnic minority to cross into Syria.
Lieberman reiterated Israel's stated policy of non-intervention in the Syria civil war.
He said Israel will seek to ensure compliance with a buffer zone established between the Israeli-controlled Golan Heights and Syria in 1974 after the 1973 Arab-Israeli war.